Enterprise communication requirements: Key Imperatives
Share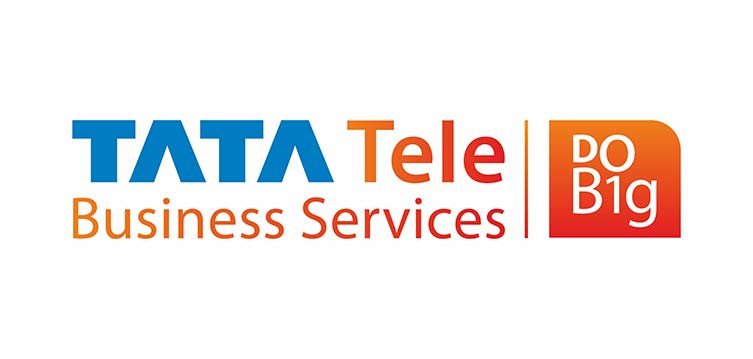 Mr. Vishal Bhat,
Vice-President, Tata Teleservices
Communication is an essential aspect of running any organization irrespective of the nature of the work or its size. As organsiations expand their businesses across geographies, their communication needs grow multifold. Therefore, it is essential for any organisation to have a robust enterprise communication system that can be deployed to streamline operations and helps in building efficiency across the value chain, easily accessible for employees and cater to various stakeholders from investors and partners to customers and maximizes output.
Inefficiency in communication can cost enterprises immensely in terms of their business and reputation. Both large and small companies that aims to modernize their operations need enterprise communication solutions. Having smart enterprise communication solution early on influences their scalability and agility in the organisation and can significantly boost their growth story.
Enterprises can use host of communication tools including, phone, email, SMS, instant messaging services, virtual meetings and so on. A system of communication hosting these tools to address all communication needs of an organisation is referred to as enterprise communication. Businesses should assess to understand the basic requirements of enterprise communication solutions aligned with their business vision and deploy smart tools to enhance the benefits.
Following are the key imperatives for having a robust enterprise communication framework :
Understanding purpose: Enterprise communication needs differ from sector to sector and organisation to organisation. A singular solution or one-size-fits-all approach does not work well. Therefore, businesses need to evaluate several factors such as location, working model, communication and stakeholder needs, internal communication, range and scope of connectivity required. Factoring in location is important because a single-branch organisation operating in the local or regional market will have different communication needs than one operational in multiple markets. Similarly, it is important to ascertain the extent of the workforce which has to be physically present at the workplace or can operate remotely or in a hybrid system. The factors include the volume of interaction, level of communication, and target audience. Similarly, the extent of internal communication needed and the range and scope of connectivity should also be assessed.
Essential Enterprise Communication Technologies: Despite the companies possessing advanced tech stacks, most of them are unable to maintain effective communication due to a deficiency in communication technologies that is specific to their business needs. It is imperative to have tools which assist in task management, document collaboration, video conferencing, and file sharing. Having a dedicated Knowledge Centre can go a long way in educating the employees about the company policies, announcements and goals. Technologies that help in maintaining employee directories, and updating internal blogs, videos and analytics are crucial for communication to flourish.
Unified communication: Businesses today need unified communications which are one secured communication system that hosts many communications channels, and hence they make workflows efficient, boost collaboration and facilitate mobility and hybrid work systems. The integration of various communication channels also helps safeguard confidentiality within the organisation. Furthermore, it helps organisations to get new insights into their performance.
Cloud Communication: Cloud is emerging as the backbone for all transformational technologies; therefore, a strong and robust cloud-based architecture is necessary to ensure business continuity. By adopting a 'digital-first' approach, a cloud-based communication model signifies a personalized and collaborative take on internal communication that is critical for flexible and remote connectivity. In addition to this, cloud communications are actually cost-effective in terms of providing an effective and scalable solution as it gives access to cutting edge distinct technologies with minimum requirement of technical supervision.
Digital Workplaces: The rapidly changing business environment has resulted into the formulation of digital workplaces that encompasses applications, information, documents, processes, and tasks. It strengthens the company's internal social dimension while also leading a way for optimal external communication by integrating everything into one environment. Modern digital workplaces offer unmatched opportunities for improvement and collaboration for the organisation to scale and innovate.
Managed services: Communication being critical to any business, enterprise solutions facilitate managed services, as it helps in managing a host of general tasks to make services more cost-effective. This also frees up human resources, which can be utilized for more business tasks. It helps streamline all communication systems, which are supported by IT, Security, Cloud, and other technologies.
Holistic Cybersecurity: Ascertaining the security needs of any organisation is also important. As one plans to integrate communication across the business functions, whole lot of data is generated, stored and transmitted. There are high chances of the system facing sophisticated cyberattacks like phishing, ransomware etc. It is absolutely essential for organisations to understand the security needs to protect their critical data and channels. The adoption of end-to-end security and encryption becomes essential, and all communication must be encrypted.
Further to these aspects, organisations should assess their customer and internal communication needs. This is because clients may need separate communication channels and the internal teams may have distinct requirements. Hence, the right communication mix needs to be determined to ensure all possible communication channels that an organisation is adopting. Organsiations should put in concerted efforts to assess these factors and determine their requirements. It will help them strategize the adoption and seamless transition to a communication system that helps them function in a cost-effective , flexible and secured manner.