'Germany, Korea, Japan looking at SME investments in TN'
Share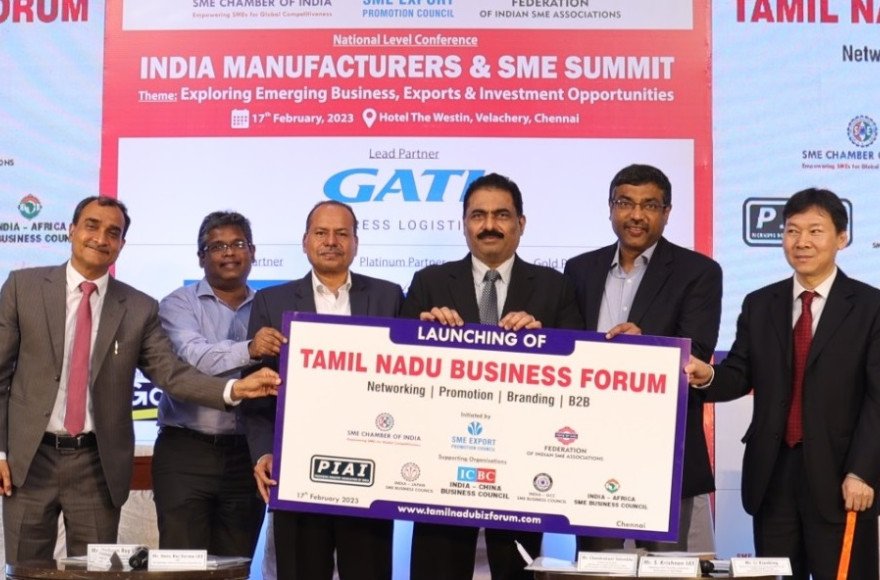 Tamil Nadu industries secretary S Krishnan on Friday said Germany, Korea and Japan were showing interest in investing in the Small and Medium Enterprises (SME) sector in the state.
In his address at the India manufacturers and SME Summit here, he said, manufacturing will play a key role in the state attaining the $1 trillion economy by 2030. "We have a growth target of becoming a $1 trillion economy by 2030 and that requires sustained growth. In that growth story, manufacturing is going to be very important," he said.
Calling on SMEs from across the country to invest in Tamil Nadu, he said, several infrastructure facilities have been established in the state for the MSMEs. "There are three centres of excellence that are functioning in the TIDEL Park with the support of TIDCO. At Sriperumbudur and Hosur, we have promoted the SIPCOT innovation centres in the industrial estates and in Coimbatore, we are planning a large cluster common service facility. All of these are intended to primarily focus greater attention on manufacturing and particularly advanced manufacturing in Tamil Nadu."
A number of plug and play facilities are created even in the existing SIPCOT industrial estates, he added.
V Arun Roy, secretary, Micro, Small and Medium Enterprises (MSME) department said about 2.5 lakh sq ft of plug and play facility for the manufacturing sector would be made available by SIDCO in Chennai by June. Noting that MSMEs have recovered from the economic impact of Covid, he said, however, the (MSME) sector is undergoing a very uncertain time.
"There is high inflation and input costs, which is translating into lesser margins. Our export market is facing a recession. There are structural issues such as fast changing technologies, which is causing immediate danger for some businesses becoming irrelevant," he added.
Hans Raj Verma, CMD, TIIC said, Tamil Nadu will play a lead role in manufacture of defence equipment.
Source:https://timesofindia.indiatimes.com/city/chennai/germany-korea-japan-looking-at-sme-investments-in-tn/articleshow/98032061.cms
Related Posts