Pradhan Mantri Mudra Yojana generated 1.12 crore net additional employment from 2015 to 2018
Share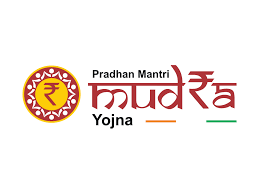 As per the results of a large sample survey conducted at the national level by Ministry of Labour and Employment (MoLE) to assess employment generation under Pradhan Mantri Mudra Yojana (PMMY), the scheme helped in generating 1.12 crore net additional employment during a period of approximately 3 years (i.e. from 2015 to 2018). This was stated by the Union Minister of State for Finance, Dr Bhagwat Kisanrao Karad, in a written reply to a question in Lok Sabha today.
The Minister further stated that out of the total 81 lakh loans extended in the State of Rajasthan, more than 52 lakh loans have been extended to Women entrepreneurs in the last three financial years. This amounts to 64% of loans to Women.
Any matter relating to implementation of PMMY including, delay in turn-around-time (TAT), turning down of loan applications and lenders insistence on collateral/guarantor on certain occasions are redressed in coordination with the respective banks, the Minister stated.
The Scheme is reviewed from time to time wherein the scope and coverage of the Scheme has been extended as furnished below:
In FY 2016-17, activities allied to agriculture, viz; pisciculture, beekeeping, poultry, livestock rearing, grading, sorting, aggregation agro industries, diary, fishery, agri-clinics and agribusiness centres, food and agro-processing, etc (excluding crop loans, land improvement such as canals, irrigation, wells) and services supporting these, which promote livelihood or are income generating were brought under the ambit of PMMY.
Since FY 2017-18, loans sanctioned for purchase for Tractors and Power Tillers are included as eligible loans under PMMY, subject to the upper ceiling of Rs. 10 lakh.
Further, from 2018-19 onwards, loans sanctioned for purchase of two-wheelers by individuals for commercial purpose have also been included under PMMY.
About PMMY
Under the Pradhan Mantri Mudra Yojana (PMMY), collateral-free institutional credit up to Rs. 10 lakh is provided by Member Lending Institutions (MLIs) i.e. Scheduled Commercial Banks (SCBs), Regional Rural Banks (RRBs), Non-Banking Financial Companies (NBFCs) and Micro Finance Institutions (MFIs). Any individual, who is otherwise eligible to take a loan and has a business plan for small business enterprise can avail loan under the Scheme. S/he can avail loans for income generating activities in the manufacturing, trading, services sector and also for activities allied to agriculture across three loan products, viz. Shishu (loans up to Rs. 50,000), Kishore (loans above Rs. 50,000 and up to Rs. 5 lakh) and Tarun (loans above Rs. 5 lakh and up to Rs. 10 lakh).
Source : https://www.pib.gov.in/PressReleasePage.aspx?PRID=1896725
Related Posts