Shri Bhanu Pratap Singh Verma chairs the CPSE Conclave on PUBLIC PROCUREMENT POLICY FOR MSEs
Share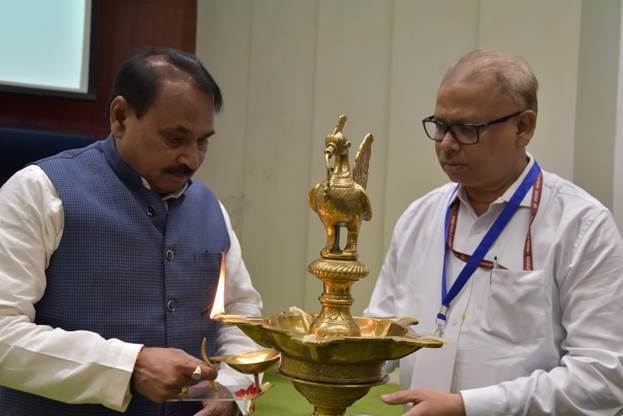 The Ministry of Micro, Small & Medium Enterprises (MSME) organized a CPSE Conclave under National SC-ST Hub chaired by Minister of State, Ministry of MSME, Shri Bhanu Pratap Singh Verma at Vigyan Bhawan, New Delhi on 18th November 2022 to interact with various CPSEs and to understand their challenges in achieving the targets as mandated under Public Procurement Policy Order for MSEs. The conclave was attended by officer of Department of Public Enterprises and officers from various CPSEs.
As per the Public Procurement Policy for Micro and Small Enterprises (MSEs) every Central Government Ministry, Departments and Public Sector Undertakings shall procure minimum of 25 per cent of their total annual value of goods or services from MSE. In addition, 4% of total procurement of goods and services shall be made from Micro and Small Enterprises owned by SC & ST entrepreneurs and 3% from women entrepreneurs.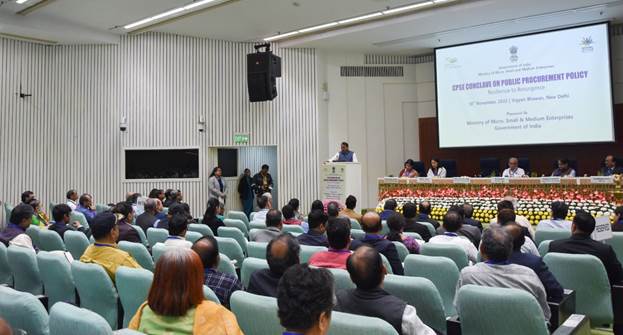 The conclave also focussed on sensitizing, recognizing, and felicitating the CPSEs who have made efforts to achieve the targets of procurement from SC/ST and Women MSEs.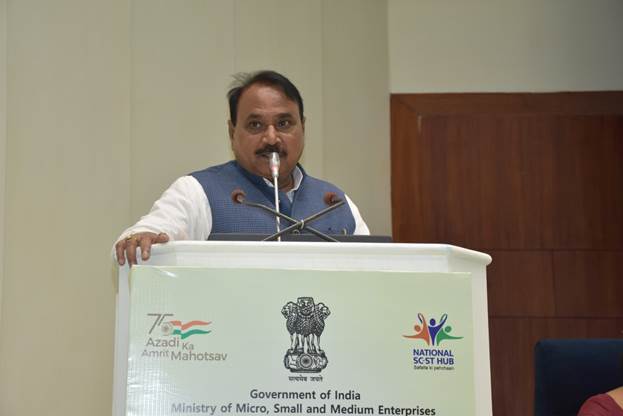 Shri Bhanu Pratap Singh Verma encouraged the efforts undertaken by CPSEs towards fulfilling the mandate of Public Procurement Policy and also urged all the CPSEs to proactively reach out to SC/ST/Women entrepreneurs and provide them required hand-holding support.
Source : https://www.pib.gov.in/PressReleasePage.aspx?PRID=1877214
Related Posts