Signing of Memorandum of Understanding (MoU) between the Indira Gandhi National Centre for the Arts (IGNCA)
Share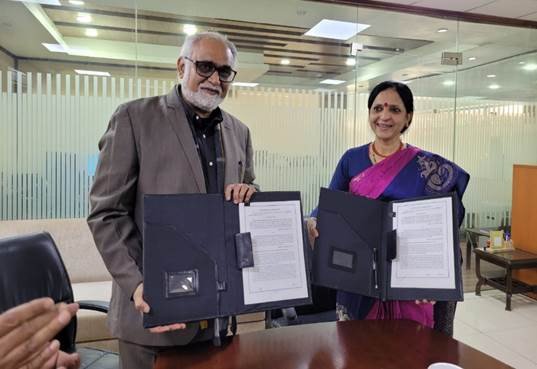 Signing of Memorandum of Understanding (MoU) between the Indira Gandhi National Centre for the Arts (IGNCA), New Delhi and the CSIR-Traditional Knowledge Digital Library (CSIR-TKDL) Unit
The MoU aims at cooperation related to digitization and inclusion of information on traditional knowledge of India from manuscripts and traditional cultural expressions
The Indira Gandhi National Centre for the Arts (IGNCA) and the CSIR-Traditional Knowledge Digital Library (CSIR-TKDL) Unit signed a Memorandum of Understanding (MoU) in New Delhi today for cooperation related to digitization and inclusion of information on traditional knowledge of India from manuscripts and traditional cultural expressions.
The MoU was signed by Prof. Sachchidanand Joshi, Member Secretary, IGNCA and Dr. Viswajanani J Sattigeri, Scientist H and Head, CSIR-TKDL Unit in the presence of several senior officials from both organizations.
India is home to over two crore manuscripts containing valuable information on Indian heritage and traditional knowledge (TK). Our traditional cultural expressions (TCE) are still passed on from one generation to the next through word of mouth.
With fewer and fewer people understanding scripts and languages of these manuscripts and our cultural expressions, the MoU between IGNCA and CSIR-TKDL Unit will facilitate efforts towards protection and preservation of the manuscript knowledge for current and future times, through inclusion of the information into the TKDL database. This cooperation between the Parties is also expected to enable digitization and inclusion of non-written, oral and audio-visual materials related to traditional knowledge and traditional cultural expressions into the TKDL.
Speaking on the occasion, Prof. Sachchidanand Joshi spoke of the importance of manuscripts and documentation of local practices in the context of preserving this valuable information for our future generations. He also spoke of the efforts of the IGNCA on the above, including the existence of priceless manuscripts in all subject areas, and manuscripts in languages and older scripts such as in Sanskrit, Arabic and Persian. Speaking of local traditions and practices, Prof. Joshi highlighted the IGNCA initiative on "mera gaon meri dharohar" in reference to mapping of information at village levels related to modern and traditional practices. He stated that the cooperation between the two organizations is a much-required initiative towards addressing national needs on preserving and disseminating information on our invaluable heritage.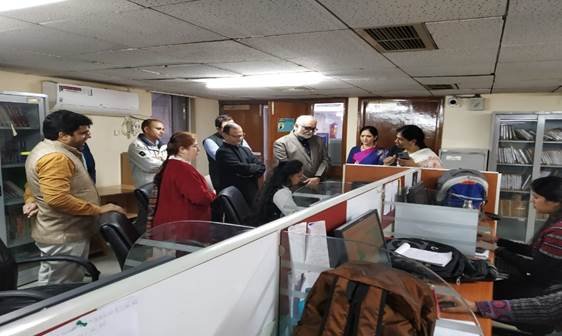 Source : https://www.pib.gov.in/PressReleasePage.aspx?PRID=1884176
Related Posts