APEDA entrusted to promote Indian millets in international market
Share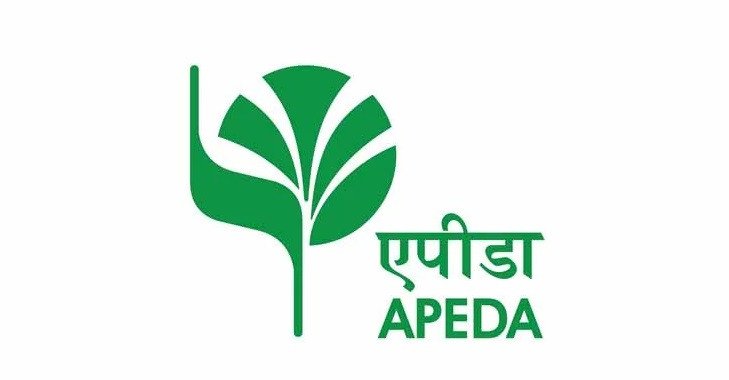 The Agricultural & Processed Food Products Export Development Authority (APEDA) has been entrusted with the task of promoting Indian millets in the international market, the Minister of State in the Ministry of Commerce and Industry, Smt. Anupriya Patel said in reply to a parliamentary question today. The following steps, inter-alia, are being taken to meet the export demand during International Year of Millets 2023:
APEDA has published e-catalogues for 30 major millet importing countries and for 21 millet-producing Indian states. The e-catalogues have information on individual country profile; Indian millets and millet value-added basket; millet production scenario, India's export of millets; international standards of millets; and contact list of exporters, startups, FPOs, importers, and Indian missions in the country.
APEDA has identified three knowledge partners – Indian Institute of Millet Research (IIMR); Centre of Excellence on Millets — University of Agriculture Sciences, Bengaluru; and Yes Bank. These knowledge partners collaborate for preparation of content for publication of millet promotion material; identification of participants for the millet-promotion events to be organized by Indian Missions abroad; and millets value chain development.
APEDA has planned promotion of Indian millets across international trade fairs and hold B2B (business-to-business) meetings for the year 2023.
A millet-specific web portal has also been launched. The portal contains information about millets, their health benefits, production and export statistics, millet exporters' directory, and other relevant information.
APEDA has been conducting capacity-building programs throughout the country to facilitate export of millet and millet products. Start-ups on millets are being mobilized for export promotion of value-added products such as Ready to Eat (RTE) and Ready to Serve (RTS) categories, including noodles, pasta, breakfast cereal mix, biscuits, cookies, snacks, sweets, and other millet-based products.
A knowledge book titled "Superfood Millets: A USD 2 Billion Export Opportunity for India" has been published by APEDA, in association with a knowledge partner. This book will help the prospective exporters of millets.
 An e-platform for Virtual Trade Fairs (VTFs) has been created specifically for millets. This platform is designed to invite buyers and visitors from across the globe to interact with exhibitors showcasing millet-based products.
APEDA has stepped into brand building of Indian millets; 'Shree Anna' to promote the consumption of millets and to create a niche market for Indian millets across the globe. Various sampling and tasting campaigns are being organized at significant destinations. Millets and millet-products are being promoted using cutting-edge comprehensive campaigns; encompassing social media, and digital branding.
In order to reorient APEDA and enable it to effectively pursue market access, provide commercial intelligence, promote quality and adherence to standards in agriculture exports, and handle Sanitary and Phytosanitary Measures (SPS) issues, the Government has approved restructuring of APEDA. Creation of 20 new posts has been approved under the restructuring plan. The restructuring plan also enables APEDA to hire Subject Matter Experts in various fields for a specific purpose and time.
Source : https://www.pib.gov.in/PressReleasePage.aspx?PRID=1907323
Related Posts