India showcases PM Gatishakti National Masterplan
Share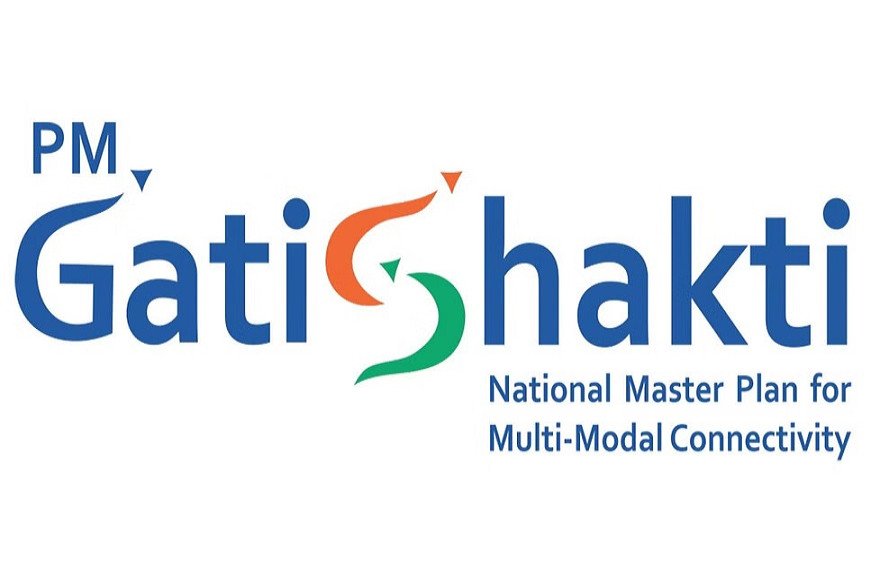 India showcases PM Gatishakti National Masterplan at Asian Development Bank's 2023 Regional Cooperation and Integration Conference
India showcased PM Gatishakti National Master Plan at the '2023 Regional Cooperation and Integration Conference: Strengthening Regional Cooperation and Integration through Economic Corridor Development (ECD)', organized by Asian Development Bank (ADB) at Tbilisi, Georgia. The conference, held from 5th to 7th September, 2023, observed participation from more than 30 member countries comprising senior officials of ADB's Developing Member Countries responsible for ECD, representatives of Development partner agencies and Regional cooperation organizations.
Indian delegation was led by Special Secretary (Logistics), Department for Promotion of Industry and Internal Trade (DPIIT), Ministry of Commerce and Industry, Ms. Sumita Dawra.
The objective of the conference was to (i) explore ways to integrate spatial transformation/area-centric approach with the ECD and strengthen regional cooperation through a broader approach; and (ii) Knowledge sharing on application of the Economic Corridor Development (ECD) framework and operational guidelines, onto investable projects.
Ms Dawra informed the conference that PM GatiShakti – National Master Plan for Multi-modal Connectivity, a Made in India initiative, is a transformative 'whole-of-government' approach for integrated planning of multimodal infrastructure connectivity to economic nodes and social infrastructure, thereby improving logistics efficiency. PM Gati Shakti principles bring socio-economic area-based development as part of regional connectivity. She mentioned the Government of India's (GoI) targeted interventions and huge capex push to infrastructure investments and adoption of geospatial and other cutting-edge technologies towards transforming the entire logistics and infrastructure ecosystem.
She showcased PM GatiShakti, the GIS data-based, 'whole of Government' approach to integrated infrastructure master planning. While global pioneers were brought together by ADB to brainstorm over broadening the scope of its ECD framework for regional cooperation. Special Secretary highlighted that India has already operationalised and is successfully implementing the PM GatiShakti, transformative approach to area-based infrastructure development. So it is not just building infrastructure connectivity, but also bringing with it both economic and social development leading to both Ease of Doing Business and Ease of Living.
PM GatiShakti NMP a GIS data-based digital platform with more than 1400 data layers and 50+ tools, provides visual depiction of trunk and utility infrastructure, land use, existing structures (e.g., bridge, railway crossing, a culvert), soil quality, habitation sprawl, tourism sites, forest-sensitive areas, etc., and functionalities for data based decision making such as site suitability, among others. Its institutional mechanism is fully operational at Central and State levels, thereby facilitating adoption of PMGatiShakti principles in planning and decision making.
She said that under PM GatiShakti a spatial / area based holistic development approach is being adopted to saturate influence areas around critical project locations / industrial clusters / tourist sites / social sector assets. Assessment of connectivity infrastructure requirements to integrate manufacturing value chain; logistics facilities, social sector institutions such as schools and hospitals; skilling centres is done at the planning stage and spatial plans are developed accordingly.
PM GatiShakti approach is facilitating the natural extension of the country's hinterland multimodal corridors such as the industrial road corridors, dedicated rail freight corridors and waterway networks, towards strengthening regional connectivity and seamless trade between neighbouring countries. Since the launch of this program, 100 projects worth USD 71.26 billion have been evaluated during 54 meetings of the Network Planning Group, a critical institutional body established for ensuring adoption of GatiShakti principles in infrastructure planning. It is an effective mechanism for fast tracking and optimising infrastructure development and de-risking investments.
Highlighting examples of the Indo-Nepal Haldia Access Controlled Corridor project, for seamless connectivity and trade movement between Nepal and eastern Indian States, and the Regional Waterways Grid (RWG) project for multimodal connectivity to growth centres and border points, she showcased the PM GatiShakti adoption in enhancing connectivity with regional partners.
At the same time she suggested that ADB and partner countries can draw lessons for broadening the scope of their regional cooperation programmes like South Asia Subregional Economic Cooperation (SASEC), by integrating area-centric growth models on the lines of Gati Shakti approach, which has evidenced benefits of bringing time and cost savings to project planning, as well as reducing carbon footprint of infra projects.
During further discussions among the stakeholders Special Secretary (Logistics) also presented GoI's other digital initiatives in the logistics sector namely, the Unified Logistics Interface Platform (ULIP) and Logistics Data Bank (LDB), as effective measures for trade facilitation and ease of logistics through its various functionalities such as track and trace of cargo; authentication of service providers; digital document generation and exchange. Thereby enabling ease of doing business and attracting Private sector investments. GoI's ongoing efforts towards development of industrial corridors, and activation zones and individual nodes / clusters along them; adequate trunk and utility network and streamlining clearances through inter-Ministerial coordination, is de-risking investments for the private sector.
The PM GatiShakti approach for spatial transformation / area-based comprehensive planning of logistics and infrastructure development is building Next Generation Infrastructure and promoting Ease of Living and Ease of Doing Business in the country. India's indigenously developed GIS-based technology was offered through knowledge sharing to ADB and SASEC countries, for enhancing socio-economic planning, and regional cooperation.
Source : https://pib.gov.in/PressReleasePage.aspx?PRID=1955460
Related Posts