virtually inaugurates ICES at 2 new Land Customs Station, Nagarakata and Kulkuli in West Bengal
Share
Union Minister for Finance and Corporate Affairs Smt. Nirmala Sitharaman virtually inaugurated Indian Customs EDI – Electronic Data Interchange – System (ICES) in recently operationalised two Land Customs Stations, Nagarakata in the districts of Jalpaiguri and Kulkuli in the district of Alipurduar in West Bengal.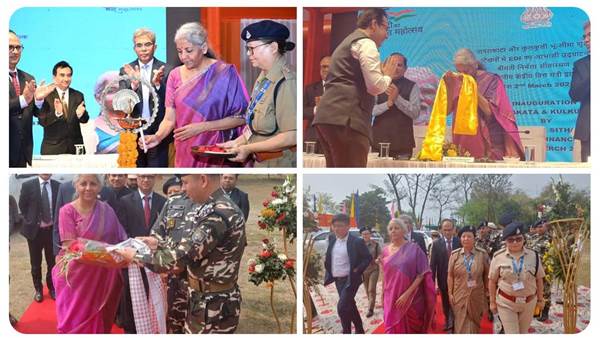 The delegates of the Royal Govt. of Bhutan, Govt. of Nepal, in presence of Shri Vivek Johri, Chairman, Central Board of Indirect Tax and Customs (CBIC); Shri Sanjay Agarwal, Member (Compliance), CBIC; Shri Anil Kumar Gupta, Chief Commissioner of Customs, Kolkata Zone; Shri Ranjan Khanna, Commissioner of Customs (Preventive), West Bengal, and other dignitaries also participated on the occasion.
In her address, the Union Finance Minister said that the electronic data interchange will facilitate data sharing on real-time basis and therefore encourage more border trade. Smt. Sitharaman underlined the importance of Sashastra Seema Bal in containing the illicit trade. While referring to SAFTA agreement for duty free trade between the neighbouring countries, the Union Finance Minister also stressed on duty free quota free (DFQF) trade with minimum items in negative list for improving cross – border trade with neighbouring countries.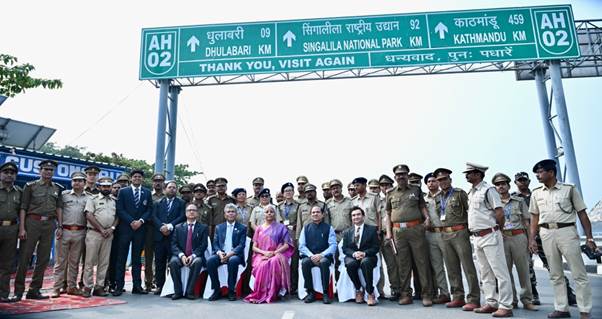 Smt, Sitharaman also stated that EDI system will help in tracking, monitoring and facilitating the bilateral trade happening between India and its neighbouring countries. "Such systems are being deployed all across the country," Smt. Sitharaman said. The Finance Minister also said that CBIC should give special attention towards the land-locked counties like Bhutan and Nepal and be a helpful nation to the neighbouring countries.
During her visit to Panitanki, the Finance Minister was appraised on the role of Customs in using advance technology installed to deliver service in cost and time effective manner, thus enhancing trade with our neighbouring nation.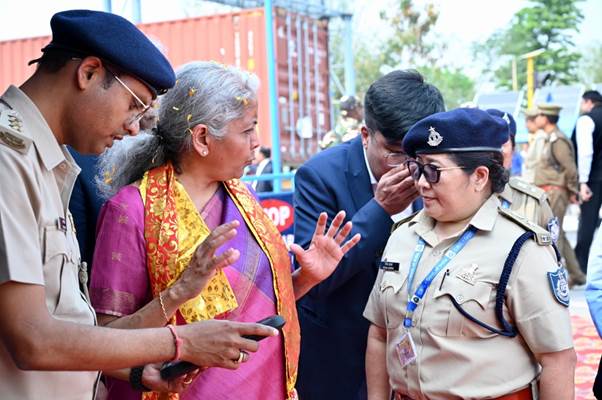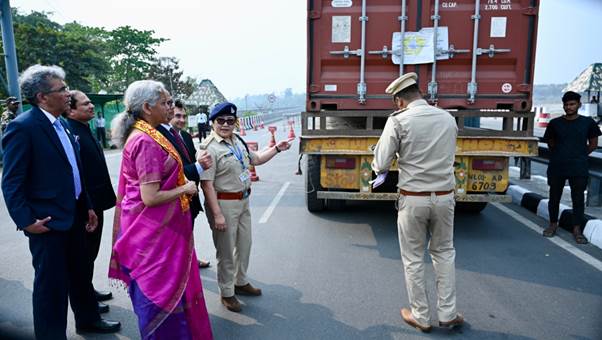 On the occasion, Shri Vivek Johri, Chairman, CBIC, said that there are 75 LCSs for cross-border trade, out of which 60 LCSs are already EDI-enabled and 15 LCSs will be made EDI-enabled soon. Kulkuli and Nagrakata LCSs are not only important for trade but also important to facilitate transit trade with neighbouring countries. Apart from trade, these LCSs are significant for handling of passengers with a view to augment people to people contact and preventing smuggling of gold, narcotics and other items. Digitalisation of work will facilitate electronic filing of documents and he further stated that the idea of common documentation in both the ends, i.e. exporting and importing countries, is a future plan like CIS and African countries.
In the welcoming address, Shri Sanjay Agarwal welcomed the Union Finance Minister and other dignitaries.
Source : https://www.pib.gov.in/PressReleasePage.aspx?PRID=1903739
Related Posts