Visit of Consul General People's Republic of China in Mumbai to SME Chamber of India and Maharashtra Industry Development Association
Share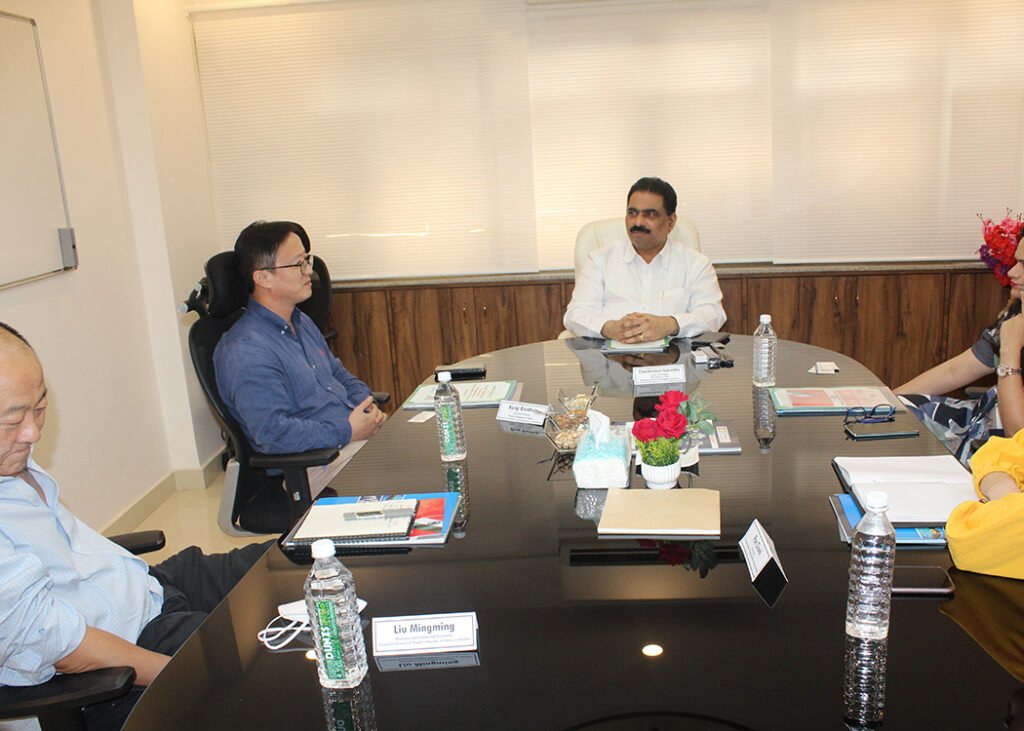 Mr. Chandrakant Salunkhe – Founder & President, SME Chamber of India, Maharashtra Industry Development Association and India – China Business Council welcoming with H.E. Mr. Kong Xianhua, Consulate General of People's Republic of China in Mumbai during his visit to SME Chamber of India and Maharashtra Industry Development Association office along with Economic and Commercial Counsellor Mr. Liu Mingming
---
SME CHAMBER OF INDIA had was privileged to hostHis Excellency, Mr. KONG Xianhua, Consul General of the People's Republic of China in Mumbai, on Tuesday, 8th November 2022, along with his Commercial Counselor -Mr. Liu Mingming.
Mr. Chandrakant Salunkhe, Founder and President, SME Chamber of India and Maharashtra Industry Development Association, as well as World SME Trade Centre and SME Industrial Parks of India, welcomed the Consul General and his team.
Mr. KONG Xianhua, has expressed expectations from SME Chamber of India to seek the support for Chinese Companies to explore various business opportunities in Maharashtra and Karnataka, related to exports, imports, joint ventures, technology transfer, contract manufacturing, marketing, distribution and to establish business co-operation with potential companies, those who are having readymade industrial premises or additional manufacturing units for contract manufacturing or additional industrial and in Maharashtra and Karnataka.
He has also requested Mr. Salunkhe to support in resolving the issues of various Chinese companies, those who are operating their businesses in Maharashtra and Karnataka, and also to take up their grievances to the appropriate government authorities for final redressal.
The Consul General and Mr. Salunkhe have both agreed to organize joint business events and activities in Maharashtra, Karnataka and China for the benefit of SMEs and manufacturing industries.
Mr Salunkhe has also extended offer to the China Consulate to organize various business meetings during the visit of Government officials, ministers and business delegations to Mumbai
SME Chamber of India has been putting efforts for the empowerment of SME sector for the last 29 years and supporting its members for the business growth, expansion and diversification to explore emerging businesses, exports and investment opportunities, identify business partners for the joint ventures, technology transfers, contract manufacturing, collaborations & providing assistance for marketing, promoting and branding products and services, channelizing finance & investments, business advisory services for transforming SMEs into emerging enterprises. The Chamber under the dynamic leadership of its Founder & President, Mr. Chandrakant Salunkhe has always been on the forefront for policy change and its implementation, review of schemes, incentives and hurdles in 'Ease of Doing Business' and advocated to set up SME Stock Exchange, TReDs platform to get trade receivables, liaison with the various regulatory authorities, financial institutions, corporate & Government Departments. The Chamber is associated with the Government of Maharashtra and Central Government to resolve various issues and grievances of SMEs and manufacturing industries as well as foreign companies. The Chamber has been putting efforts to enhance bilateral trade and in & out bound investments and international business cooperation.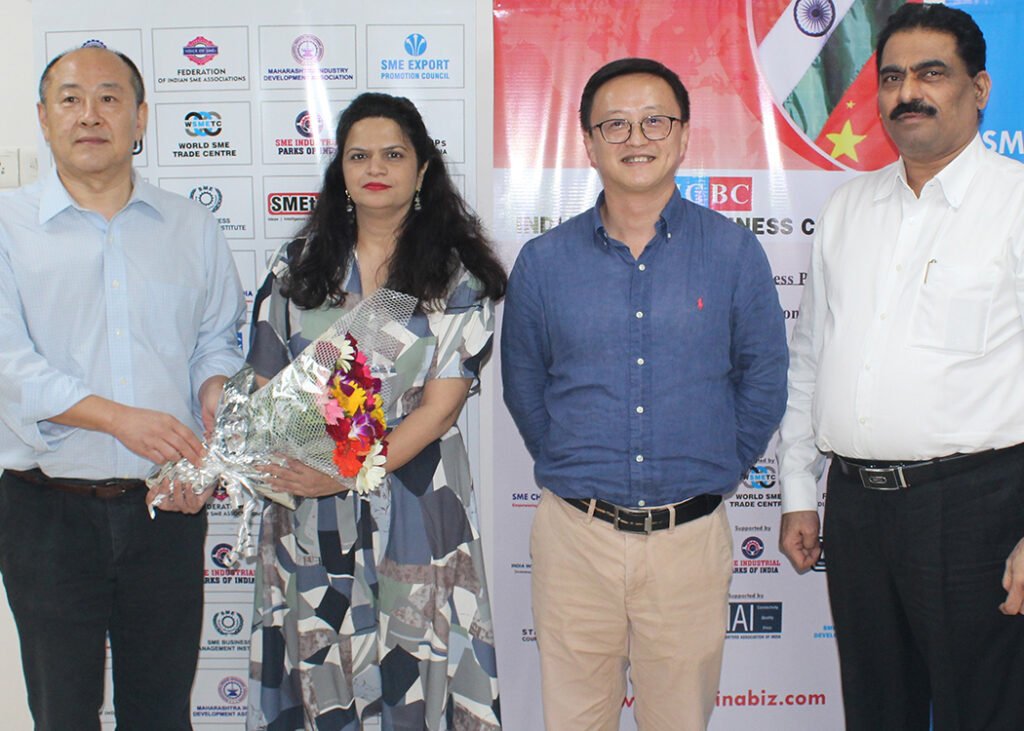 The Chamber has initiated "World SME Trade Centre" at Mumbai, to provide a platform for business co-operation, to connect with overseas companies, interaction with Government officials and diplomats, bankers and industrialists as well as will organize various business meetings, SMETalks, business conferences, presentations and branding of various products and services.