Directorate General of Trade Remedies celebrates 6th Creation Day
Share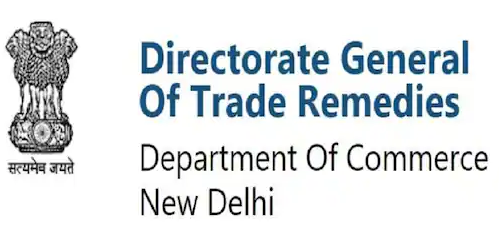 Directorate General of Trade Remedies (DGTR) celebrated its 6th Creation Day today by organising an outreach program on 'trade remedies' for MSMEs. The event was graced by the Secretary, MSME, Sh. B. B. Swain as a chief guest.
Sh. Swain complemented DGTR's efforts to make the department more approachable for the MSMEs. DG, DGTR, Sh. Anant Swarup provided an overview of DGTR and the recent steps it has taken to make trade remedies investigation more accessible to MSMEs by simplifying the application formats and procedures. Head, Centre for Trade and Investment Law, Prof. James Nedumpara introduced the newly established Trade Remedies Advisory Cell – which is aimed at providing free consultation and guidance to MSME to file applications with the DGTR.
More than 250 participants including MSMEs, various associations and practitioners of trade remedies took part in the event and raised their concerns regarding the problems faced by them due to unfair trade practices by exporting countries.
Industries shared their experiences how DGTR has contributed to their growth and provided a level playing field against unfair trade practices. Some industries also highlighted certain issues faced by them that are required to be addressed and also made suggestions for the way forward.
The DGTR's efforts have been instrumental in granting protection to the Indian industry – which has had a direct effect on the Indian economy by contributing to the inflow of investments in the manufacturing sector and generation of employment.
The DGTR was created in the year 2018. Before the DGTR, the Directorate General of Anti-dumping and Allied Duties (DGAD) and the DG Safeguards were responsible for administering the trade remedial investigation against unfair trade practices such as anti-dumping and countervailing duties, as well as safeguard measures. Since 1995, India has initiated more than 1100 trade remedy investigations. DGTR also assists the Indian exporters in getting a fair outcome in trade remedy investigations conducted by other WTO Members against India.
Source : https://pib.gov.in/PressReleasePage.aspx?PRID=1924958
Related Posts