First meeting of National MSME Council held with emphasis on RAMP
Share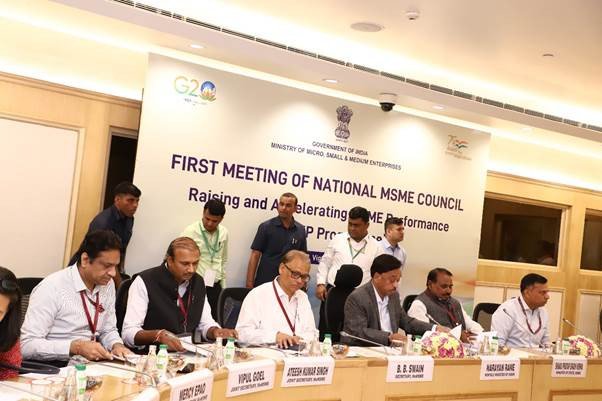 The Ministry of Micro, Small and Medium Entreprises, Government of India organised the first meeting of the National MSME Council at Vigyan Bhawan, New Delhi on 10th May 2023. The National MSME Council has been set up to work as an administrative and functional body to oversee inter-Central Ministerial/Departmental co-ordination, Centre State synergies and advise / monitor progress on the reforms mandated in the MSME sector including the RAMP programme.
The event was organised under the aegis of the Central Sector Scheme "Raising and Accelerating MSME Performance" which was launched by the Prime Minister Shri Narendra Modi in June 2022. The RAMP programme aims at improving access to market and credit, strengthening institutions and governance at the Centre and State, improving Centre-State linkages and partnerships, addressing issues of delayed payments and greening of MSMEs.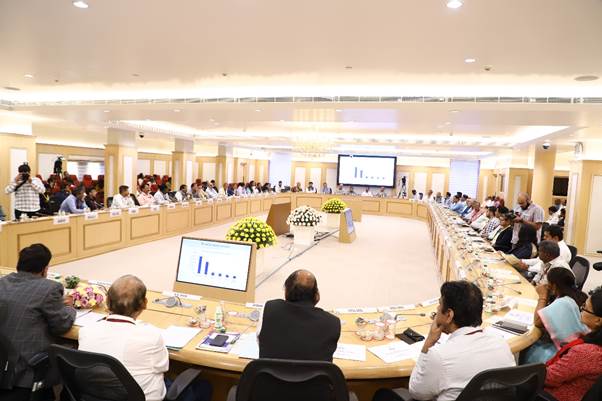 The meeting was chaired by Union Minister for MSME, Shri Narayan Rane. Addressing the participants, The Minister exhorted all the States / UTs to work towards promotion and development of MSME Sector so that their efforts could result in increase in income and employment in the sector and contribute towards country's economic growth.
Shri Bhanu Pratap Singh Verma, Minister of State for MSME, also graced the occasion as Vice Chairperson of the National MSME Council. He reiterated the need for supporting MSMEs in becoming globally competitive and emphasised need for developing synergies between the Central and state level initiatives. In this context, he added that the National MSME Council will have an important role to play and it should lead to convergence of efforts of Centre and the states.
The Meeting was attended by the Secretaries of Central Ministries / Departments and Principal Secretaries and Nodal Officers from 24 States / UTs. Shri BB Swain, Secretary MSME, while addressing the Council, urged and encouraged the representatives from the States / UTs to actively participate in the project and avail this opportunity to be a part of national MSME agenda of MSME development.
The representatives from the States/ UTs showed enthusiasm about the project and reiterated their commitment for making the programme successful.
Source : https://pib.gov.in/PressReleasePage.aspx?PRID=1923218
Related Posts