Rs. 304.65 Crores Loan & Rs.100.55 Crore Margin Money Subsidy disbursed in West Zone under PMEGP Scheme
Share
Steps towards self-employment and self-reliance by establishing enterprise
Taking another leap forward towards self-reliant India, Shri Manoj Kumar, Chairman, Khadi and Village Industries Commission, distributed margin money subsidy of Rs 100.55 crore to 1463 beneficiaries of Western Region (Goa, Maharashtra, Gujarat, Daman and Diu, Dadra-Nagar Haveli) against the sanctioned loan of  Rs 304.65, in which  margin money grant amount of Rs 24.38 crore was Disbursed to 654 beneficiaries of Maharashtra state under Prime Ministers' Employment Generation Programme, an employment-oriented flagship scheme of Government of India, implemented by KVIC.
Addressing on the occasion, the Chairman, KVIC said that the Prime Minister's Employment Generation Program is playing a crucial role in realizing the dream of a self-reliant India of the Hon'ble Prime Minister. Khadi and Village Industries Commission through its various programs is generating employment opportunities for artisans at their door steps   in remote areas at very low cost. Under the Gramodyog Vikas Yojana of KVIC efforts are being made to improve the economic and social status of more and more artisans by providing advanced training and tool kits through schemes such as Kumhar Sashaktikaran Yojana, Honey Mission, Charm Karigar Sashaktikaran Yojana, Incense Sticks Making, Handmade Paper and so on, said Shri Manoj Kumar.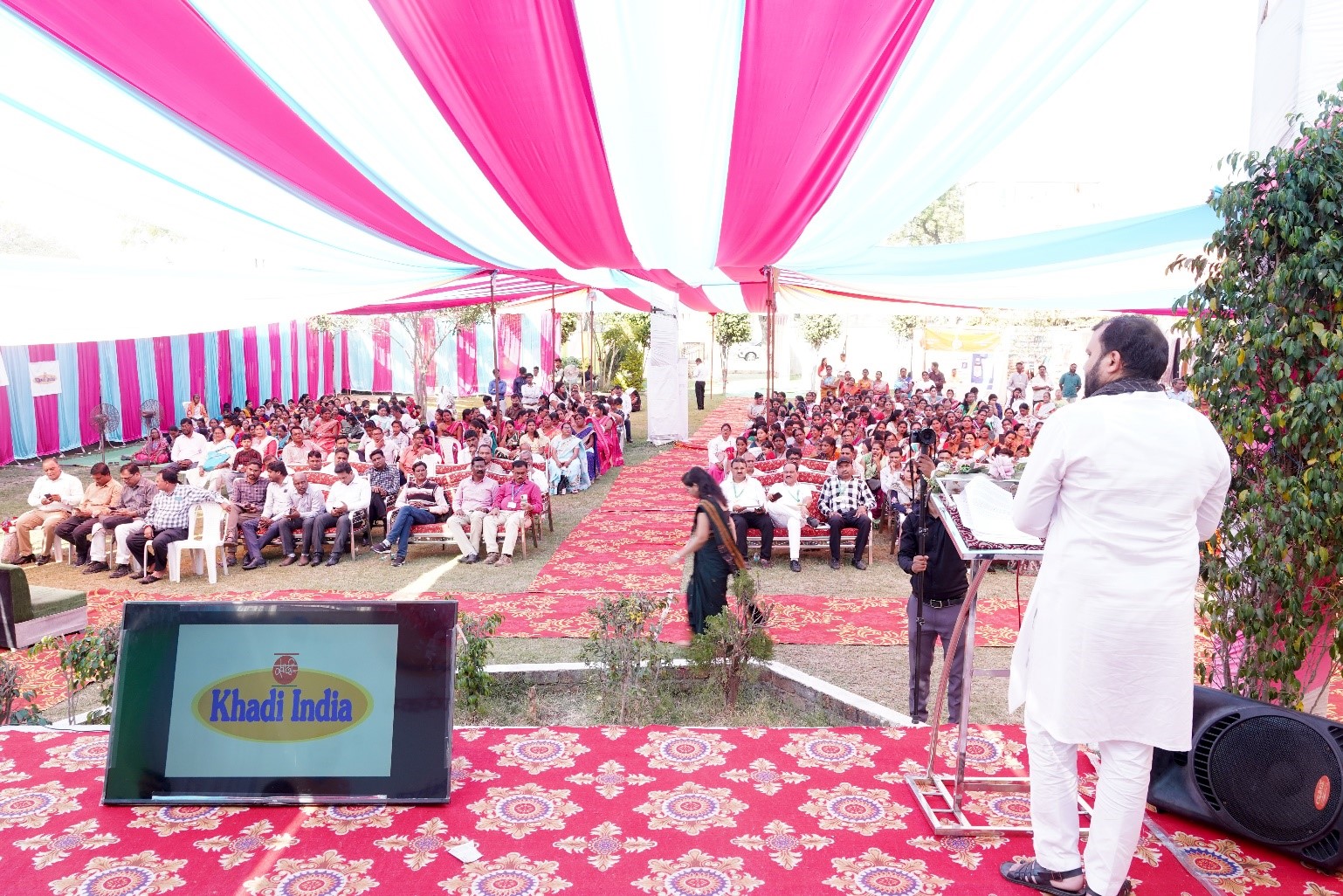 In order to build a prosperous, strong, self-reliant and happy nation, Chairman KVIC motivated the beneficiaries for running their units successfully.  This would motivate the unemployed youth fulfill the Prime Minister of the country's vision of self-reliant India, Shri Narendra Modi Ji's motto, "instead of job seeker, be a job provider". It is notable that the Prime Minister's Employment Generation Program of the Government of India is playing vital role in providing employment to the unemployed youth of rural and urban areas. Under this scheme, any entrepreneur can set up a unit up to Rs 50 lakh in the manufacturing sector and up to Rs 20 lakh in the service sector. For the establishment of these units, 15% to 25% of the entire project cost is provided to the beneficiaries in urban areas and 25% to 35% in rural areas as grant by the Government of India. Along with this, free entrepreneurship development training is also provided to the beneficiaries after loan approval to make them established entrepreneurs.
During the programme, Chairman KVIC interacted with Khadi and Village Industries artisans, organization representatives and entrepreneurs in a discussion "Khadi Samvad" organized for the promotion of ongoing Khadi and Village Industries activities in the area and had lunch in an enthusiastic atmosphere.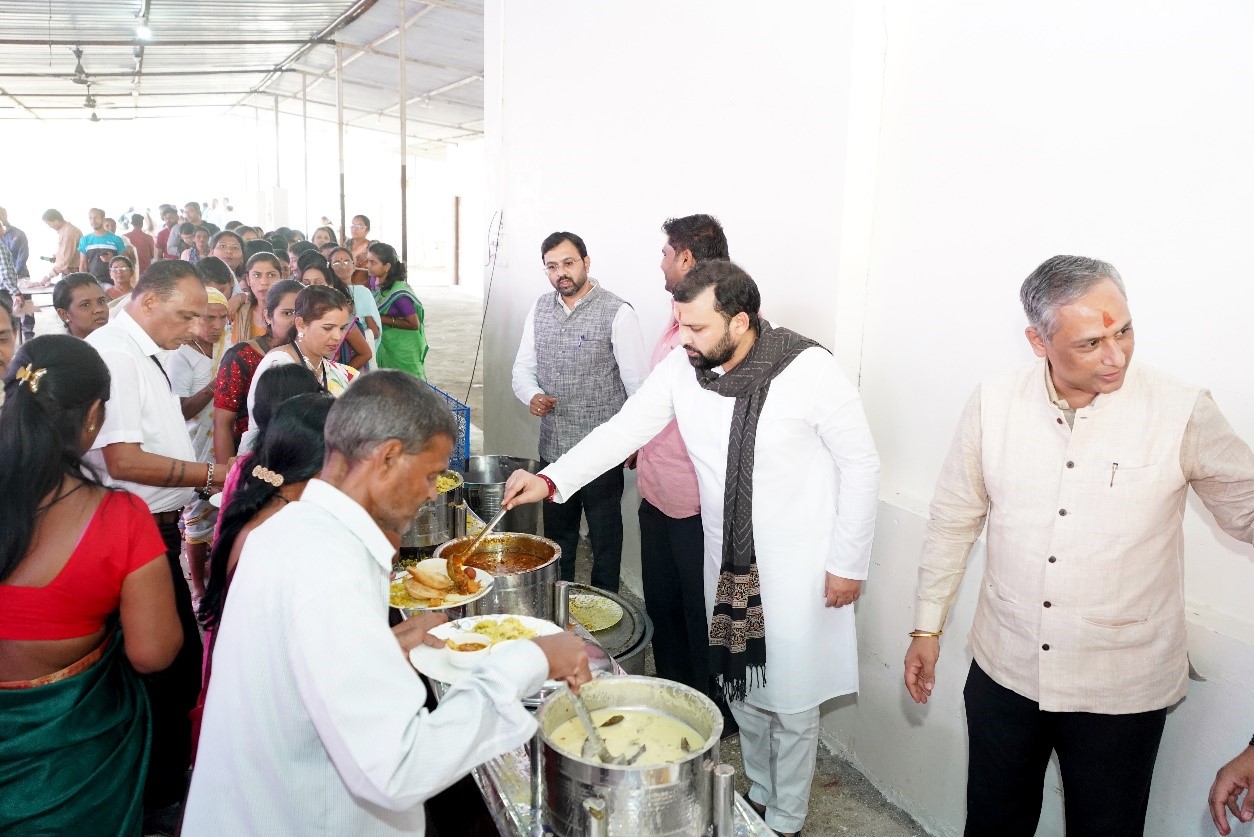 Dignitaries of the State, PMEGP beneficiaries, Representatives of Khadi and Village Industries Institutions and KVIC Officers were present on this occasion.
Source : https://www.pib.gov.in/PressReleasePage.aspx?PRID=1897480
Related Posts