Agricultural Products Export Development Authority (APEDA) celebrates its 37th Foundation Day at Nashik, Maharahstra
Share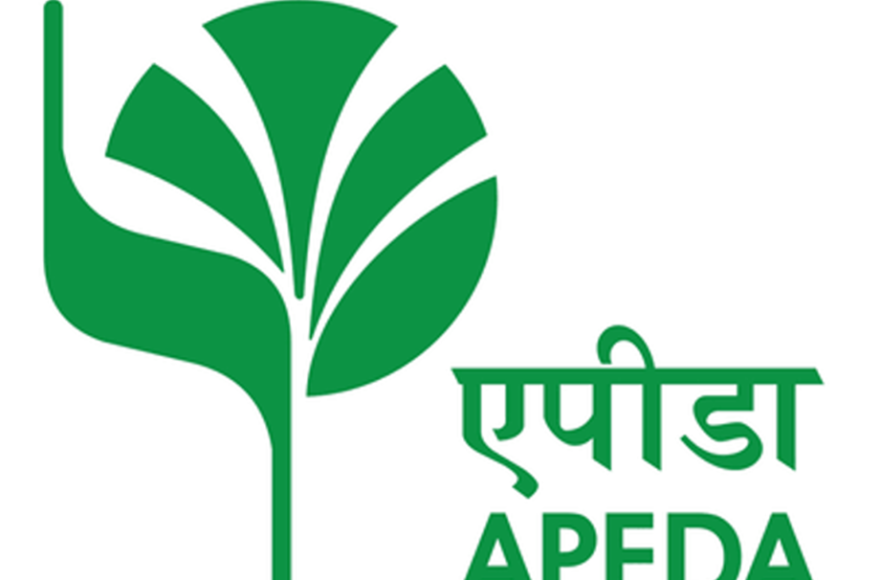 The Agricultural and Processed Food Products Export Development Authority (APEDA), which was established in 1986, works under the Ministry of Commerce and Industry and has achieved phenomenal success in the promotion of export of agricultural products in its successful journey of 37 years.
In order to celebrate its 37th Foundation Day, APEDA Mumbai organized a Capacity Building Programme and Trade Meeting for FPOs/FPCs, Cooperatives, Startups, Women entrepreneurs and Exporters at M/s. Sahyadri Farmer Producer Company, Dindori, Nashik (MH).
On this auspicious occasion, M/s. Sahyadri Farms has released 19 patented imported Grape varieties for their members and stakeholders after successful inhouse trials. It is significant to mention that M/s Sahyadri Farmer Producer Company is a APEDA recognized export facility having around 18000+ farmers network for sourcing the product.
Considering the importance of food safety and traceability required by the various importing countries, Government of India established APEDA through an Act of Parliament under the Ministry of Commerce and Industry in 1986 in order ensure safe food for export markets as per commitment envisaged in WTO agreements. APEDA developed various export procedures and standards.
APEDA started with merely USD 0.6 billion exports in 1987-88. Due to active intervention by the organization, the export of agricultural products reached a new height of USD 19.69 billion till April-December 2022-23. The export basket spread to over 200 countries. In 2021-22, the APEDA exported agricultural products worth USD 24.77 billion.
The APEDA had been undertaking most of the activities as per its mandate and scope of work allocated spanning its 16 product categories which mainly includes the sector of fruits and vegetables, processed fruits and vegetables, animal, dairy and poultry products and cereals. Cashew and cashew products have been recently added to export basket of APEDA. Over the past 37 years, APEDA has been constantly handling the international issues concerning product safety and global promotion for all its product categories, compromising more than 800 tariff lines.
As on date, there are 417 registered GI products and of them around 150 GI tagged products are agricultural and food GI out of which more than 100 registered GI products fall under the category of APEDA scheduled products (Cereals, Fresh Fruits and vegetables, processed products, etc).
Some ethnic and GI tagged products exported by India include dragon fruit, patented village rice, jackfruit, jamun, Burmese grapes, dehydrated mahua flowers, and puffed rice. GI varieties of mango, GI tagged Shahi litchi, Bhalia wheat, Madurai malli, king chilli, Mihidana, Sitabhog, Dahanu Gholvad Sapota, Jalgaon banana, Vazhakulam pineapple, Marayoor jaggery, Khasi Mandarin (GI) from Meghalaya, etc.
According to the WTO Trade Data, India was ranked 25th in 1986. This slipped further to 28th in 1987 and to 29th position in 1988. However, the ranking of India improved significantly over the past three decades, as the country's position moved to 10th rank in 2019 which improved further to 9th position in 2020 and at 8th rank in 2021. APEDA exports (USD 24.57 billion) constituted almost 50% of overall agri- product exports in 2021-22 out of which, cereals and fresh horticulture comprised 61%, cereal preparations and miscellaneous processed items 22% and animal products 17%.
Aiming to take export of agricultural products to a new level, APEDA promoted IT-enabled activities for ease of doing business in the promotion and development of exports from India.
As a part of the Indian Millets promotion on web, APEDA has designed, developed and launched the Millets Portal. It has also created a separate portal Indian Millet Exchange to promote millets. APEDA has taken several initiatives to promote Indian millets "Shree Anna". A series of pre- programs and initiatives were also organized by APEDA in the past few months across the country for the International Year of Millets 2023 to create awareness and a sense of public participation regarding this ancient nutritious grain (millet).
Keeping in mind Prime Minister Narendra Modi's call for 'vocal for local' and 'Atmanirbhar Bharat', APEDA has been focusing on promotion of exports of locally sourced Geographical Indications (GI) tagged as well as indigenous, ethnic agricultural products. New products and new export destinations have been identified and accordingly the trial shipments have been facilitated.
A Market Intelligence Cell has been constituted in APEDA and the activity of dissemination of information on E-market intelligence reports comprising detailed market analysis has already commenced.
A Farmer Connect Portal has also been set up by APEDA on its website. This is a connecting bridge for providing a platform for Farmer Producers Organizations (FPOs) or Farmer Producer Companies (FPCs), Cooperatives etc to interact with exporters. Around 3,295 FPOs/FPCs and 3,315 exporters have registered in the portal so far.
On the occasion, Dr. M Angamuthu, Chairman, APEDA, said, "We have been engaged with all the stakeholders such as farmers, exporters, processors and Indian missions to ensure that quality and high value agricultural and processed food products are exported from the country."
The Government of India through the Ministry of Commerce and Industry initiated development of National Programme for Organic Production (NPOP), which was approved by the Government on May 2, 2001 and APEDA designated as Secretariat for NPOP implementation.
"Because of the contribution and support from FPOs and FPCs (farmer producer companies), there is good momentum and development in agri & food export. They also serve as aggregators and direct sourcing points. The ability to source directly from FPOS and FPCs is also convenient for exporters. APEDA is building capacity and providing support for them to engage in direct exports. The visionary approach, aggressive and consistent efforts of APEDA have enabled India to position itself as a consistent and quality supplier of agri products," according to Dr. M. Angamuthu, Chairman, APEDA.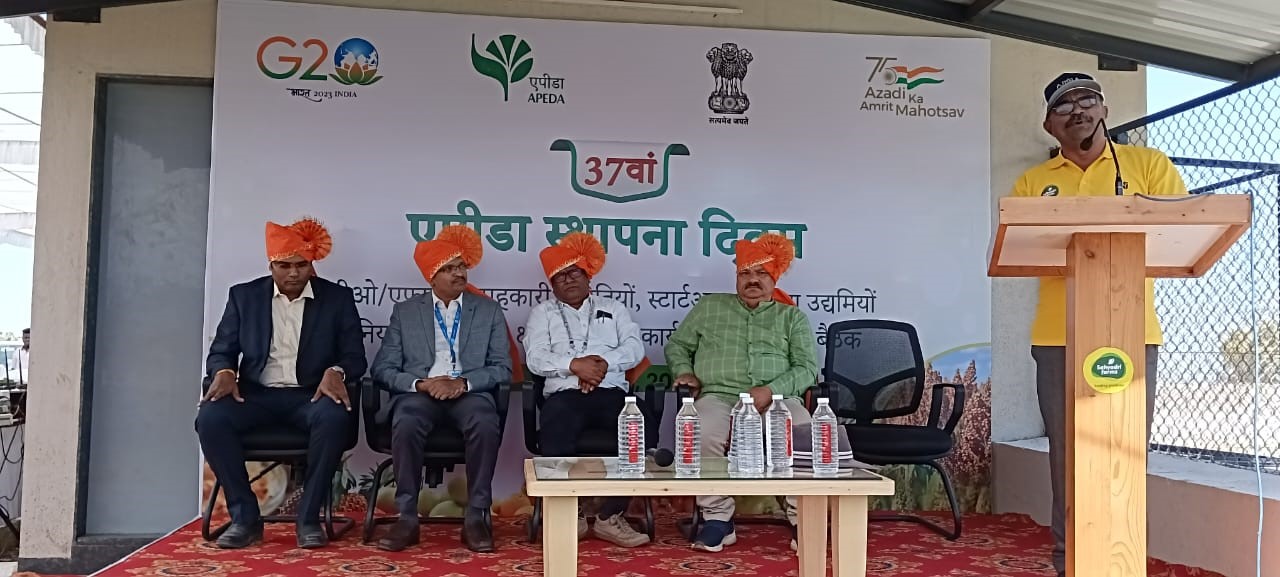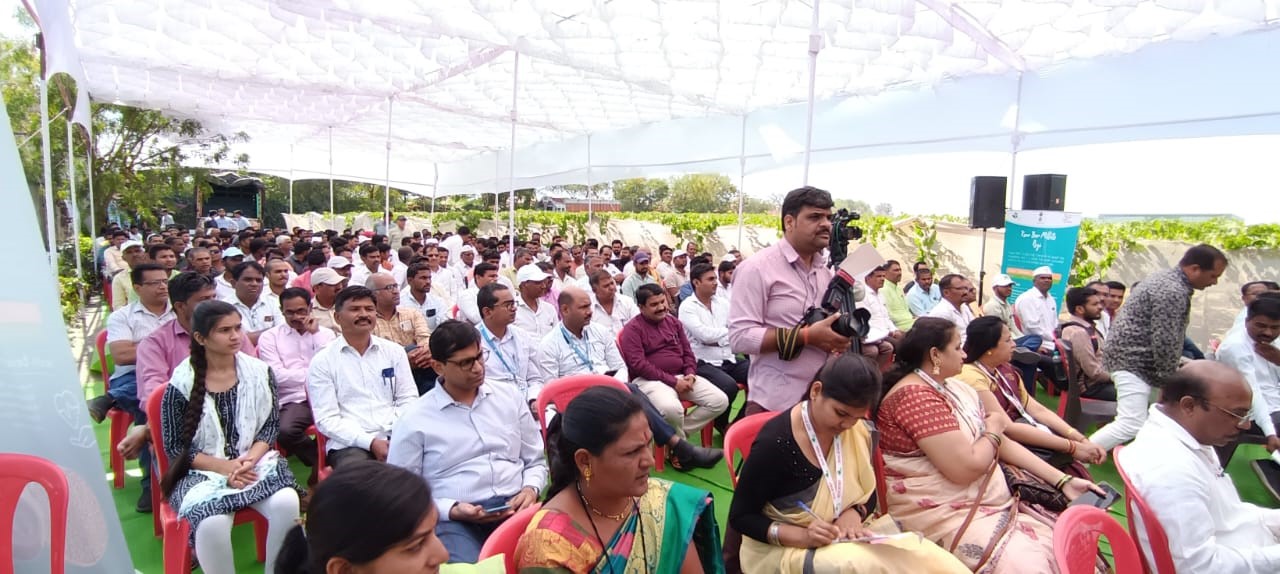 Source: https://www.pib.gov.in/PressReleasePage.aspx?PRID=1899148
Related Posts