Efficient logistics ecosystem to drive us through Amrit Kaal to become Atmanirbhar Bharat: Sh. Piyush Goyal
Share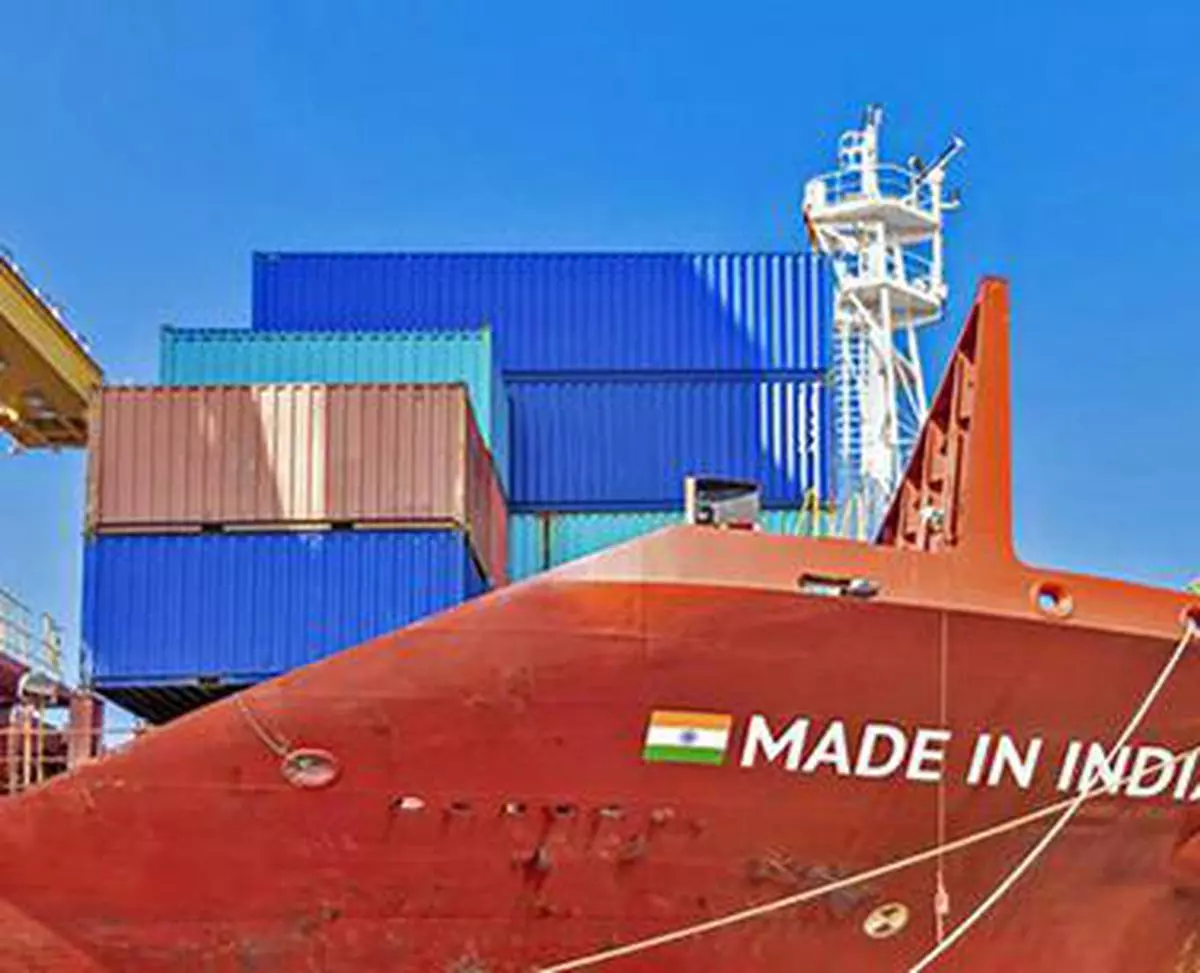 Serve the world from India' and 'Make in India for the world' with Logistics as a policy tool: Sh. Goyal
PM GatiShakti National Master Plan revolutionalizes Planning Process through digital surveys
At the one-day workshop on "Logistics Cost Framework" organized by DPIIT, Ministry of Commerce and Industry, in partnership with Asian Development Bank (ADB) today in New Delhi, Union Minister of Commerce and Industry, Textiles, Consumer Affairs, Food & Public Distribution, Shri Piyush Goyal highlighted that the journey from India@75 to India@100 needs an efficient logistics ecosystem to drive us through Amrit Kaal to become Atmanirbhar Bharat. The efforts of infrastructure development through several inisitatives such as Bharatmala, Sagarmala, Dedicated Freight Corridor (DFC) and the revolutionary PM GatiShakti Initiative, will bring down India's Logistics cost from double digit to single digit. He suggested taking note of India's geography, terrain, size and complexities, trade volume and value etc while calculating the logistics cost.
He shared that in the last 9 years, from being the 10th largest country in terms of GDP, India has now become 5th largest country in the world. India will become the 3rd largest country in the coming 2-3 years, through the impactful infrastructure projects that are going to be implemented from April 2023 to March 2024. He further added that E-commerce, smarter FTAs, adopting international quality standards, good manufacturing practices, leveraging on our successful startups ecosystem, utilizing National Education Policy 2020, drone technology, artificial intelligence, strong PPP collaborations and Centre-State partnerships will work towards catalyzing India's development. Logistics in India as a policy tool will help achieve 'Serve the world from India' and 'Make in India for the world.'
While sharing his opinion in his opening remarks Secretary, DPIIT, Sh. Anurag Jain said, 'just in 4 years India's infrastructure is many times better than before'. He also shared how PM GatiShakti NMP has revolutionized the Planning Process through digital surveys. It has helped in reducing time and cost in DPR preparation and infra projects, optimum utilization of financial and human resources.
Special Secretary, Logistics Division, DPIIT, Smt. Sumita Dawra during the closing remarks, acknowledged the approach and methodologies presented by the international and Indian Experts. She also mentioned that as an outcome of the workshop, a Task Force including members from NITI Aayog, Ministry of Statistics and Programme Implementation (MOSPI), National Council of Applied Economic Research (NCAER), academic experts and other stakeholders will be established for formulating a Logistics Cost Framework in a time-bound fashion.
The workshop witnessed participation from Shri Suman Bery, Vice chairman, NITI Aayog; Member Economic Advisory Council to the Prime Minister (EAC PM) Dr Rakesh Mohan; Director General South Asia Department, ADB Mr. Kenichi Yokoyama, ADB senior functionaries, Senior academicians from international universities; senior officials from relevant Ministries / Departments, and private sector representatives. In the workshop, views were presented on the importance of logistics cost calculation, as India enters a potential period of sustained growth and development. Academic minds presented existing global frameworks and models for calculation of logistics costs. This workshop brought together the best minds from across the world who have expertise in the logistics domain.
The key speakers on the significant aspect of logistics cost assessment in the workshop were professors and academicians from Japan, Thailand, Korea and Industry experts. During the workshop it was discussed that there is a need for diagnosis on logistics cost in India, that includes among other aspects, parameters such as optimal transportation modal mix, packaging, warehousing and storage, other administrative and indirect costs. A new possible approach for calculating estimates through Technology driven secondary data sources such as E-Way Bill and Fastag data needs to be explored.
Source : https://www.pib.gov.in/PressReleasePage.aspx?PRID=1908981
Related Posts