India will continue to be the world's fastest growing large economy for many decades to come: Union Minister Piyush Goyal
Share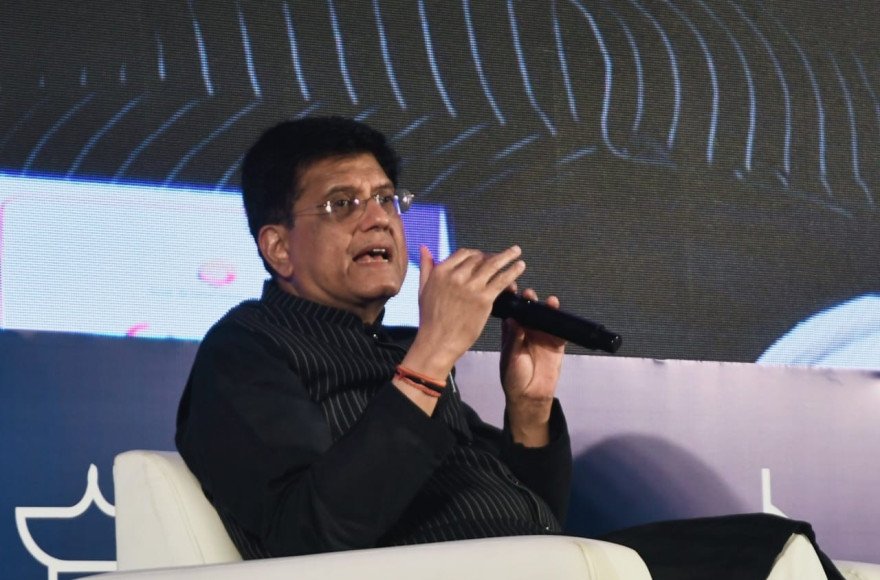 The Union Minister for Commerce and Industry, Textiles and Consumer Affairs, Food and Public Distribution Piyush Goyal addressed the Asia Economic Dialogue in Pune today. The Minister shared his conviction that India would be the third largest economy in four years or so, at best five years. "My own conviction about the way India is growing is that we will drive our economy probably closer to 35 – 40 trillion-dollar economy by 2047. The desire of every Indian is to be second to none."
The Minister exhorted the industry to be proud of their achievements, of our strong macroeconomic fundamentals, about the reforms done in the past few years. "We believe India not only is the fastest growing large economy, we will continue to be so for many decades to come."
The Minister observed that Asia has its own particular dynamics, where we have economies which are both democracies and those which are non-transparent and non-rule-based. "In the last decade or so, India has been wanting to internationalize and engage with technology and modern way of working. Today, India is clearly recognized as the country of the decade, if not the country of the 21st century. We have already moved from the tenth largest to the fifth largest economy. We today have a young demographic dividend, which is being recognized as our biggest asset."
The Minister said that the Russia-Ukraine conflict has had a severe effect on the developed world more than the developing countries. For food security and energy security and consequential impact on inflation, interest rates and growth, it has had a devastating effect on both developed and developing countries, he added.
The Minister recalled that in 2019, when India was engaged in discussions on joining RCEP group of nations, having studied what was being offered to India as part of the RCEP Agreement, we realized we were in some way an outlier. "To my mind, the then-government's decision to offer to become a part of RCEP was ill-conceived, since we were entering into an FTA with a non-transparent economy with no rule of law or court of appeal or democracy. The agreement could have been the death-knell of all manufacturing in India."
The Commerce Minister said that over the years, we have hurt India's interests by making our people getting used to low-cost substandard goods from China. "The trade deficit with China which was under 2 billion dollars around 15 – 16 years ago, increased to around 48 billion dollars by 2014. We allowed products to come from China while they stopped our products from India to go to China through legitimate or illegitimate reasons. Hence, it was music to my ear when Prime Minister Narendra Modi decided to not join RCEP on 4th November, 2019, which was celebrated across the country by every section of industry and business, every farmer and every person associated with dairy sector."
The Minister spoke of the need to sensitize our people to take more pride in Indian products. "India believes in the rule of law, their right to liberty, freedom of expression. Very different economic philosophies coexist in Asia. It will take some time for us to create adequate systems and manufacturing systems, and also sensitize our people and businesses to wean ourselves away from the opium of low-cost low-quality goods coming in from China."
The Minister said that India is now a partner the world can trust. "By converting the COVID-19 crisis into an opportunity, we were able to open the world's eyes towards India. Our ability to innovate and come out with vaccines and distribute and vaccinate the population at low cost has been a world record. During COVID-19, we did not let down a single international commitment. We are a trading partner the world can trust. We have had the highest ever exports in 2021-22."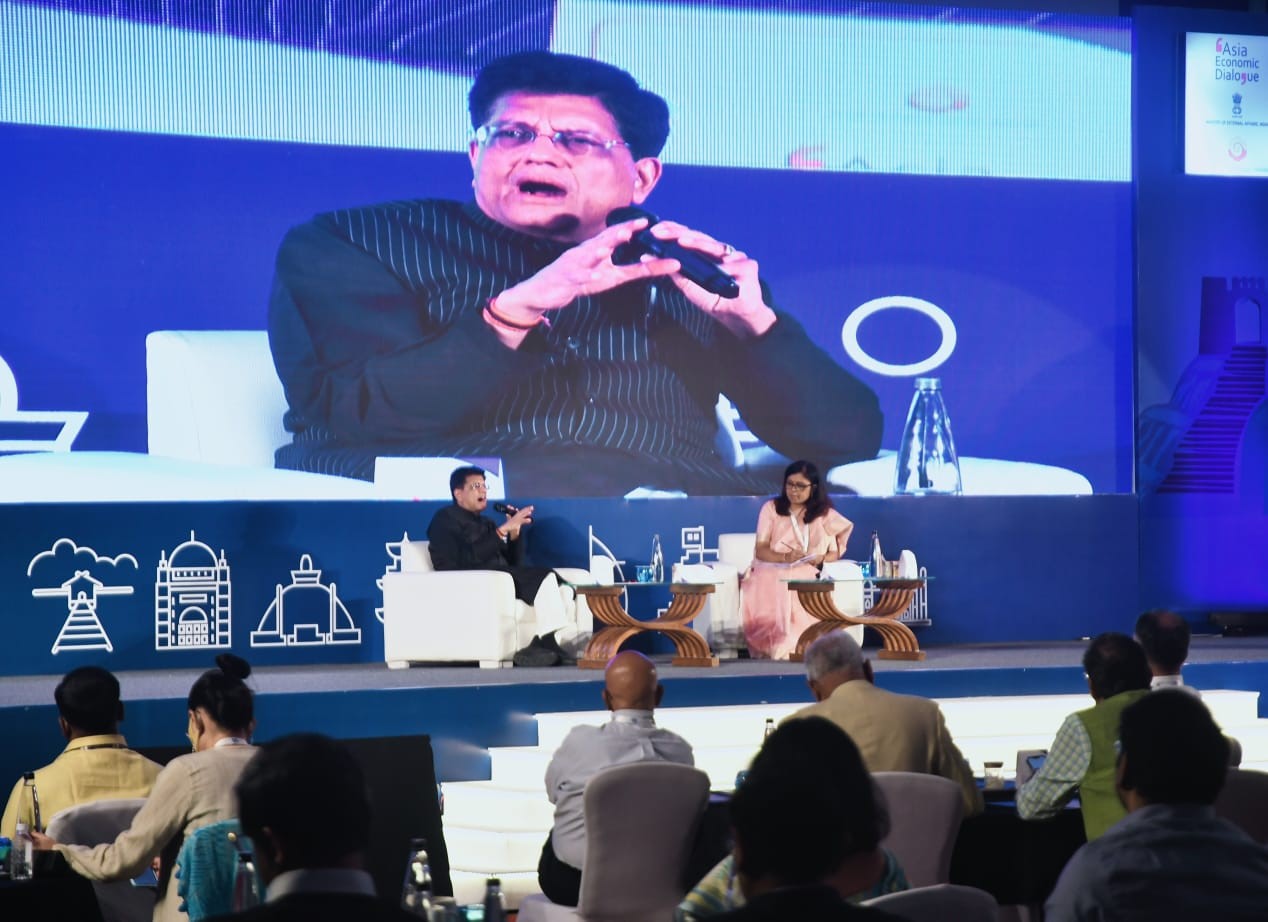 Speaking of Free Trade Agreements, the Minister told industry representatives that we did the fastest ever FTA in the history of the world, the India UAE Agreement having been completed in 88 days. "We also completed a fast FTA with Australia. That is the enthusiasm the world is demonstrating towards working with India. We have negotiations going on with Israel, Canada, EU, UK and GCC. Russia and its partner countries of EAU too want to fast-track negotiations with India."
The Minister spoke of the need to be 100% indigenized in auto industry. "We must strengthen our domestic manufacturing capabilities; we should be competitive and able to stand on our legs and our consumers must be more caring on the potential we are losing by indiscriminate imports."
Speaking on payment timelines to MSMEs, the Minister said that big companies who benefit from low borrowing costs should consider paying MSMEs promptly so that the small businesses too become more profitable.
On a question on promoting green businesses, the Minister said that while the developed world is the largest contributor to climate change, they are preaching to us today about what we should be doing despite us being only 2.5% of contributors to carbon emissions. "The government has focused on addressing climate change as a responsible global citizen. We are promoting circular economies so that we recycle our waste. We are among the top five performing nations in addressing climate change goals. We are also promoting products like sustainable textiles. We are also laying a big focus on promoting organic farming, for instance, we are going to make exports of agricultural organic produce from Sikkim grow from Rs. 8 crores currently to Rs. 8000 crores by 2030."
On a question on FTA with the USA, the Minister said that FTA approval in US requires the approval of US Congress and that there is no bipartisan support on this in the US. "Hence the Indo Pacific Economic Framework has been conceptualized as an alternate framework. We are looking at getting closer to the US in terms of resilient supply chains, technology partnerships and opening our economy through indirect measures. We have constant dialogues with the US. A huge business delegation comprising top US corporations is coming down to India along with US Commerce Secretary during Holi. We are investing huge time and capital in strengthening the India-US partnership."
On a question of supporting MSMEs, the Minister pointed out that any effort to increase exports will have an impact on MSMEs, given the whole ecosystem around large businesses. "While the government has schemes to kickstart businesses, ultimately, we have to have a balance between the interest of consumers and businesses. We can artificially support a sector only up to a point. MSMEs will always be very critical to the global economy. Hence, various concessions are being given to MSMEs as well as startups and women entrepreneurs."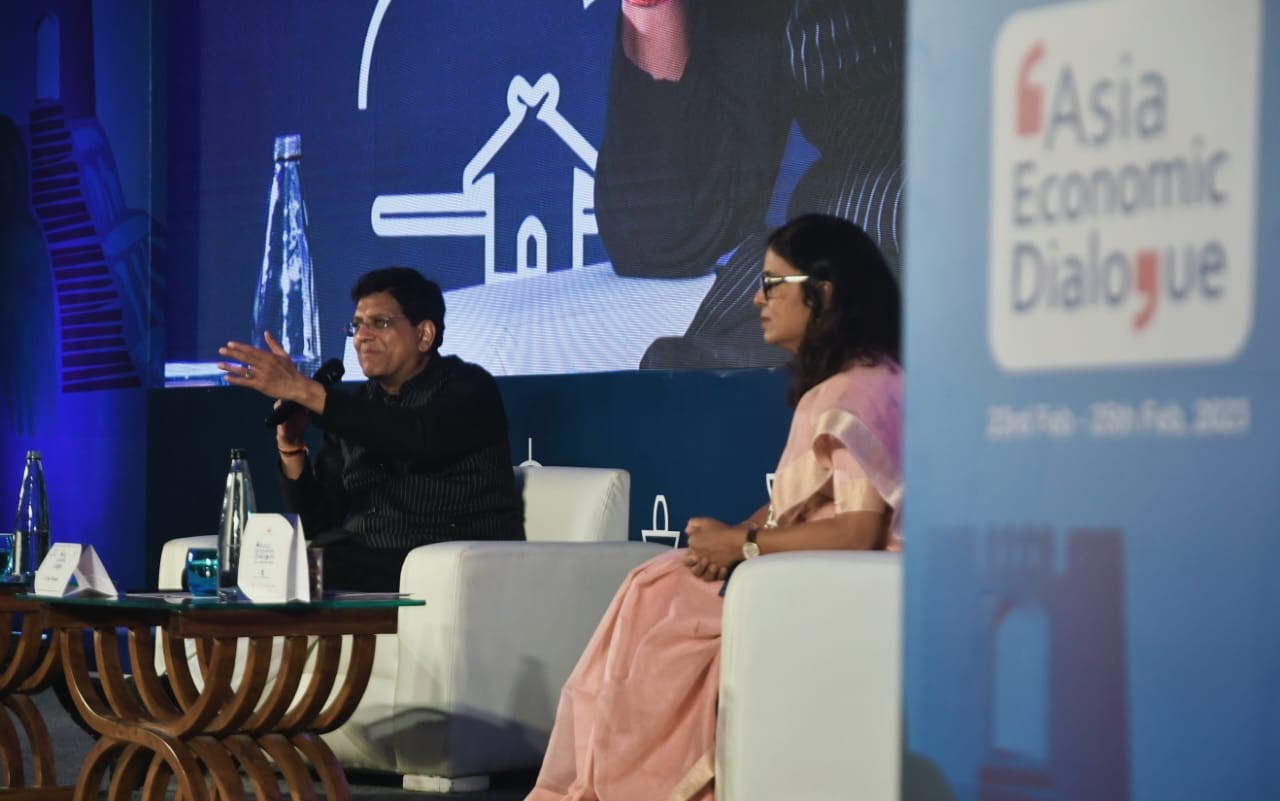 The Minister told the industry that the government has undertaken game-changing reforms for the empowerment of people. The aspiration of young population in India for the good things of life will drive the Indian economy and help us become a 47 trillion dollar economy by 2047, he added.
Source : https://www.pib.gov.in/PressReleasePage.aspx?PRID=1902288
Related Posts