TRIFED's TRIBES India store products tagged with One District One Product (ODOP) and Geographical Indication (GI)
Share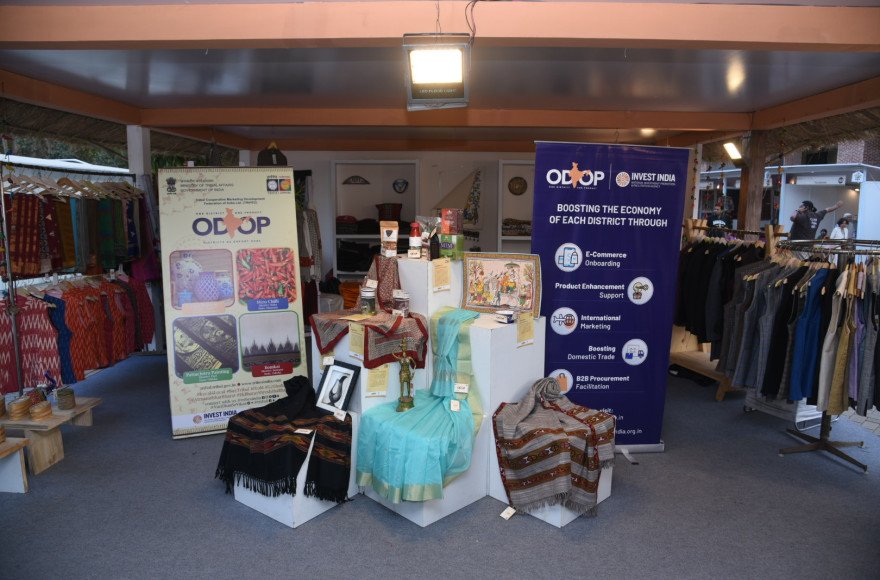 Move to enable market outreach and procurement of handlooms and handicrafts
One District One Product (ODOP) and Geographical Indication (GI) stakeholders can access district specific art and craft
The One District One Product (ODOP) programme under Department of Commerce (DoC) and Department for Promotion of Industry and Internal Trade (DPIIT), Ministry of Commerce & Industry is aimed at creating sustainable employment at the district level while promoting holistic socio-economic development. The idea is to select, brand, and promote one product from each district of the country.
In pursuance of the Prime Minister, Shri Narendra Modi's clarion call on Aatma Nirbhar Bharat and with India's current G20 Presidency, several initiatives are being undertaken by DPIIT, Government of India. In addition, Union Minister of Commerce & Industry, Shri Piyush Goyal, at the launch of the ODOP Catalogue, requested every organisation to work in collaboration with the programme. This will help promote indigenous products from each district of the nation.
To further this vision, ODOP mapped and tagged the overlapping tribal products at the TRIBES India store at the ongoing Aadi Mahotsav organized by Tribal Co-operative Marketing Federation of India (TRIFED) from 16-27 February, 2023 at Major Dhyan Chand National Stadium, New Delhi. The ODOP and GI x TRIFED product launch was held at the Major Dhyan Chand National Stadium during the ongoing Aadi Mahotsav.
On the occasion, Smt. Supriya Devasthali, Director, DPIIT delivered a special address at the ODOP and GI x TRIFED launch and appreciated the diverse collection of products on display, from across the country. She highlighted that this collaboration with TRIFED is a landmark step to promote the tribal products that come under the ambit of ODOP, and more than 100 Tribes India's stores in the country will join this movement to be vocal for local and make for the world. She also mentioned that platforms like the Aadi Mahotsav are crucial in realizing the vision of Atmanirbhar Bharat and a collaboration with TRIFED will further add value to the initiatives being taken by ODOP.
A diverse collection of tribal products representing all parts of the country are available at TRIFED's TRIBES India Retail store. The ODOP and GI tagging was done for a range of products, including Kullu Shawl from Kullu, Himachal Pradesh, Darjeeling Tea from Darjeeling, West Bengal, Blue Pottery from Jaipur, Rajasthan, Bidriware from Bidar, Karnataka, Pattachitra paintings from Puri, Odisha, Bagh Prints from Dhar, Madhya Pradesh, Coffee from Wayanad, Kerala, Bastar Craft from Kondagaon, Chattisgarh & Rice-Jeeraphool from Balrampur, Chhattisgarh.  The tagging is intended to create awareness about the sources of products representing different districts of India.
ODOP plans to further this campaign by engaging other such stores and emporiums that have overlaps with the products under ODOP to boost the morale of artisans and weaver clusters by giving them a larger platform to display their craft and bringing it to the forefront.
Source : https://www.pib.gov.in/PressReleasePage.aspx?PRID=1902256
Related Posts