KVIC Initiative- Chairman distributes 300 Bee-boxes at Malavalli District, Karnataka
Share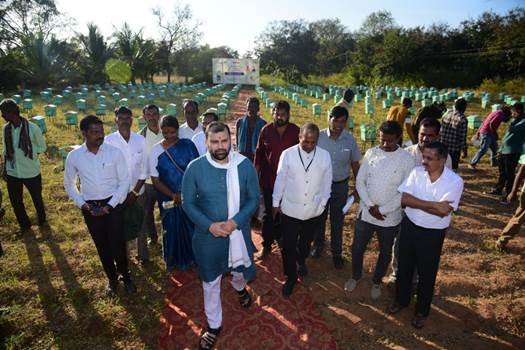 To fulfil Prime Minister's dream of 'Aatmanirbhar Bharat', Chairman, Khadi and Village Industries Commission Shri Manoj Kumar, is on a four- day visit to Karnataka from 18th to 21st January 2023. During his maiden visit in this region, he distributed 300 Bee-Boxes including equipment and bee colonies under the Honey Mission program implemented by KVIC on the first day and inaugurated the Electric Potter's Wheel training program for skill upgradation of people engaged in potter's work under Gramodyog Vikas Yojana, in which about 40 trainees are participating at Malavalli.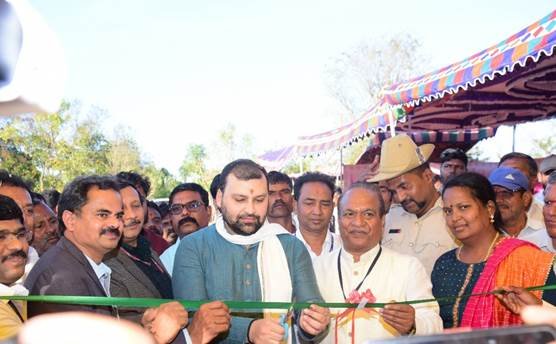 Addressing the participants on this occasion, Shri Manoj Kumar opined that KVIC is playing crucial role in generating employment opportunities for youth, especially women in villages, and hilly-border areas through its various schemes and programmes in the endeavour of fulfilling the vision of Prime Minister Shri Narendra Modi's 'Self-reliant India'.  This is also leading to self-reliance in lakhs of spinners through spinning on charkhas with self-respect  and meeting the daily needs of their family.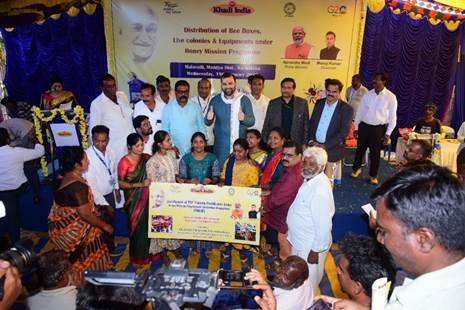 Chairman KVIC also reiterated that KVIC through its diverse efforts is contributing to create additional employment opportunities in the country.  He said that, distribution of bee-boxes, machines and bee colony to the beneficiaries trained in beekeeping will also develop new means of employment .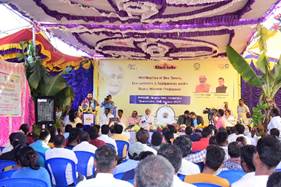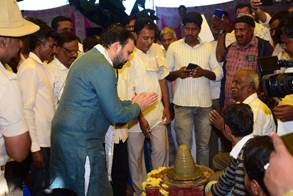 He also stressed on the vision of Prime Minister Shri Narendra Modi to make the youth of the country self-reliant by starting small and medium enterprises and becoming 'job providers' instead of job seekers.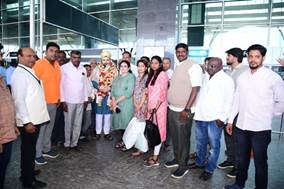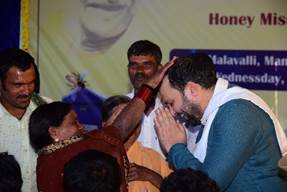 Shri Manoj Kumar shared details of setting up enterprises through PMEGP units in the country. In order to promote manufacturing enterprises, the maximum cost for setting up a unit under the manufacturing sector has also been increased by Government of India from Rs. 25 lakhs to Rs. 50 lakhs, this will encourage setting up new enterprises under the PMEGP scheme, he added.
The Chairman said it is noteworthy that in areas like Malavalli and other parts of the Country, Project RE-HAB have been implemented and beehives have been placed on regular routes of elephants, so that it acts as floodgates and prevents human deaths due to elephant attacks. This has given successful results.
He added that KVIC has distributed 800 bee-boxes, equipment and bee colonies to 80 beekeepers under the "Honey Mission" program in the state of Karnataka during the last financial year. In addition to that, the KVIC also distributed 100 electric wheels to potters under "Kumhar Sashaktikaran Yojana" and 201 tool kits to trained tannery-artisans under Leather Industry Programme. Under the PMEGP scheme, 5864 units have been set up, through which employment opportunities were provided to 46,912 people and disbursement of about Rs 157.74 crore subsidy.
Source : https://www.pib.gov.in/PressReleasePage.aspx?PRID=1892131
Related Posts