Shri Narayan Rane chairs the 19th meeting of the National Board of MSME (NBMSME)
Share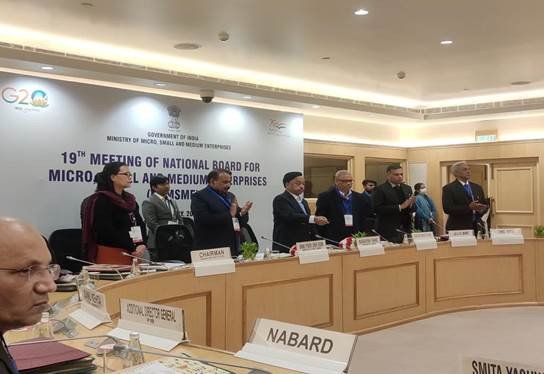 Shri Rane releases the Global Entrepreneurship Monitor (GEM) India Report 2021-22 and launches the Formalization Project by including 8 lakh informal Micro Enterprises.
Union Minister of MSME Shri Narayan Rane chaired the 19th meeting of the National Board of MSME (NBMSME) held today in New Delhi.  State Minister of MSME  Shri Bhanu Pratap Singh Verma graced the occasion. Senior officers of Central and State Governments, office bearers of different industry associations, and other delegates also attended the meeting.
Union Minister released the Global Entrepreneurship Monitor (GEM) India Report 2021-22. The GEM is a global study conducted by GEM Consortium with the aim to collect internationally comparative primary data on entrepreneurial activity and its related concepts.
A Memorandum of Understanding was signed between the Ministry of MSME and Small Industries Development Bank of India (SIDBI) for operationalisation of Formalization Project for bringing Informal Micro Enterprises into the formal ambit.The Formalization Project was launched by the Minister by including 8 lakh Informal Micro Enterprises.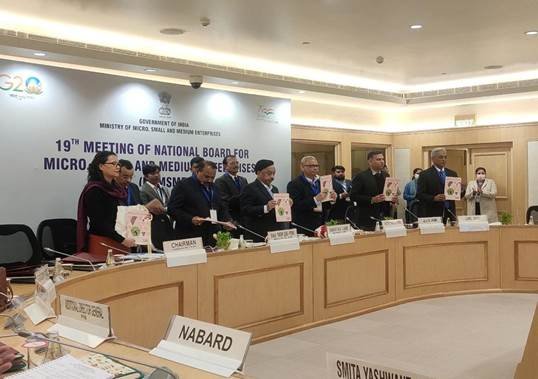 The Board reviewed the action taken on all issues pertaining to the development of MSMEs which had been discussed during the 18th Meeting. Presiding over the meeting, Shri Narayan Rane assured the Board that all the valuable suggestions made by the members during the meeting would be considered appropriately and special emphasis would be laid on addressing issues of IMEs. He laid emphasis on increasing domestic production for increasing per capita income, and working towards Prime Minister's dream of Aatma Nirbhar Bharat. For achieving these, financing of MSMEs and facilitating their payment needs was emphasised. He also requested for support of all stakeholders present in the meeting towards enhancement of entrepreneurial skills and creating more employment.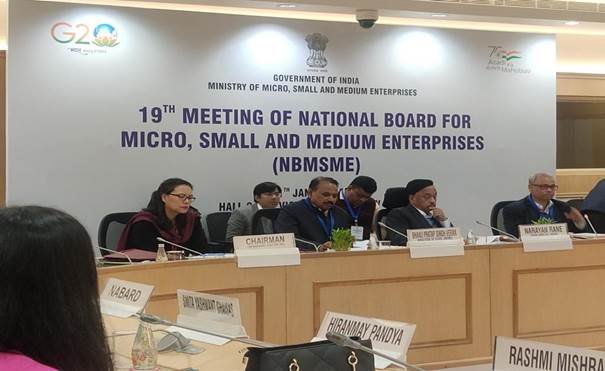 Source : https://www.pib.gov.in/PressReleasePage.aspx?PRID=1890434
Related Posts