"TDB-DST approves support to M/s Noccarc Robotics Private Limited, Maharashtra
Share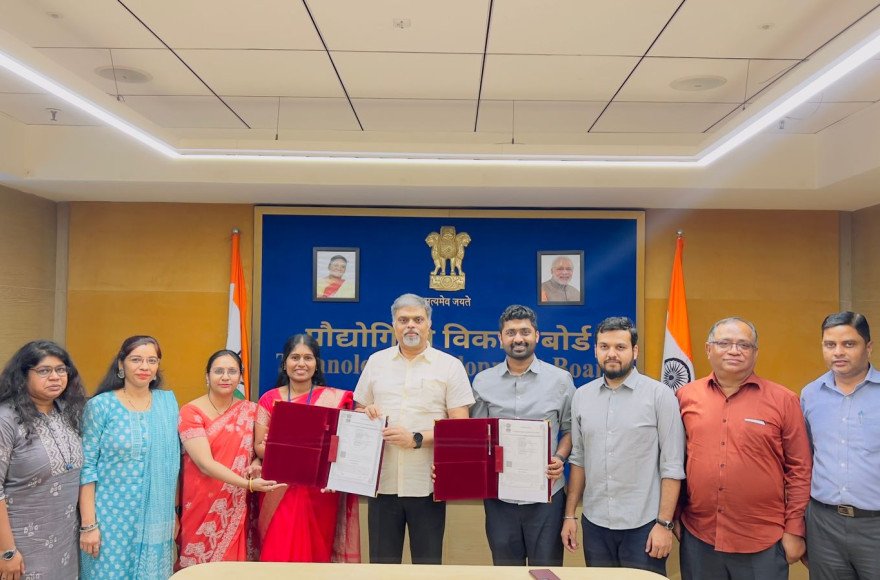 "TDB-DST approves support to M/s Noccarc Robotics Private Limited, Maharashtra; Company to Commercialize Digitally-Enabled Advanced Universal ICU Ventilator"
"IIT Kanpur-Incubated Startup Receives ₹3.94 Crores in TDB-DST Funding for Commercialization of Digitally-Enabled Advanced Universal ICU Ventilator"
In a nation where more than 85% of medical devices are imported, the push towards indigenously developed products has never been more critical. The Government of India, under its "Make in India" initiative and a renewed focus on digitization across all sectors, including healthcare, is driving a robust ecosystem for homegrown innovations.
Reflecting these national priorities, the Technology Development Board (TDB) has entered into an agreement with M/s Noccarc Robotics Private Limited, Maharashtra, a company dedicated to the commercialization of Digitally Enabled Advanced Universal ICU Ventilators. The board has pledged support of ₹3.94 Crores out of the total project cost of ₹7.89 Crores. M/s Noccarc, incubated at the Startup Incubation and Innovation Centre of the Indian Institute of Technology, Kanpur, epitomizes the spirit of innovation with its indigenously developed technology.
The entire technology has been developed by Noccarc indigenously, with several patents filed for each component of the ventilator. The company's entry-level ventilator, V310, played a critical role during the COVID-19 pandemic, being deployed in diverse hospitals across India, where it became instrumental in saving lives. Building on this success, Noccarc is now launching the Noccarc V730i, which is a smart ventilator. V730i allows seamless connectivity to the cloud via GSM, Wi-Fi, and LAN, allowing doctors and intensive care specialists to remotely monitor the patient data on Noccarc's digital platform, and will also enable hospitals to digitize their ICU data and workflows. This initiative is aligned with the Government's push towards creating a self-reliant India in the medical devices sector.
Speaking on this occasion, the promoters of Noccarc, Shri Nikhil Kurele, and Shri Harshit Rathore, expressed that the support and assistance from TDB would propel the company in its quest for technological indigenization across India's healthcare sector. They emphasized that Noccarc's endeavours would contribute significantly to the Atmanirbhar Bharat initiatives of the Government, setting a precedent for innovation and self-reliance in the field of medical technology.
Shri Rajesh Kumar Pathak, Secretary, TDB said that, "Noccarc's innovations in advanced medical technology are a testament to India's capabilities in developing advanced solutions that cater to the needs of domestic healthcare facilities. M/s Noccarc focuses on commercializing Digitally Enabled Advanced Universal ICU Ventilators, which are expected to revolutionize the critical care industry. The company's manufacturing site in Pune is a symbol of the realization of digitally-enabled healthcare devices made in India, which have immense potential in export markets too."
Source : https://pib.gov.in/PressReleasePage.aspx?PRID=1947043
Related Posts