Regional Conference on SUSTAINABLE DEVELOPMENT OF MSMEs IN NORTH EAST REGION at Agartala,Tripura
Share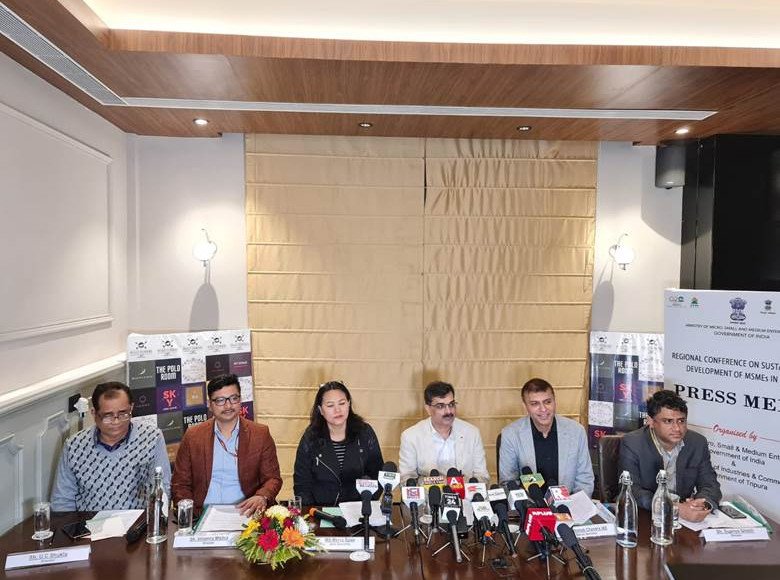 Union Minister for MSME Shri Narayan Rane, along with  Chief Minister of Tripura, Prof. (Dr.) Manik Saha, and Union Minister of State Shri Bhanu Pratap Singh Verma, will preside over the 'Regional Conference on Sustainable Development of MSMEs in the North East Region (NER)' to be held at Agartala, Tripura on 9th January 2023. The conference is being organized by the Ministry of MSME to spread awareness of various Schemes of the Ministry. The Conference will showcase launch of various initiatives of the Ministry of MSME, Government of India (GoI), and the State Government of Tripura.  Launch of RAMP (Raising and Accelerating MSME Performance), Linking of NER Portal under Udyam Shakti, Inauguration of the Gomati City Gas Project, Inauguration of West Tripura Bamboo Mat Cluster under SFURTI scheme and  Inauguration of new building of KVIC (Khadi & Village Industries Commission) & TKVIB (Tripura Khadi & Village Industries Board) are few of the activities planned for the conference. The conference will provide a platform for aspiring/existing entrepreneurs to interact with Government departments from Central and State governments, CPSEs and Industry Associations, working continuously towards the development of MSMEs in India.
Briefing the Media at Agartala today senior officials of MSME gave details regarding inclusive growth for which the Ministry of MSME implements various schemes to promote entrepreneurship in India providing handholding support to MSMEs through various interventions catering to every segment of society.
To empower MSMEs in NER, Government has spearheaded many initiatives. "Promotion of MSMEs in NER & Sikkim" is a dedicated scheme providing financial support for infrastructure development for MSMEs. Till date Rs 140 crore has been released. Under PMEGP (Prime Minister Employment Generation Programme) 1.14 Lakh micro units have been assisted leading to generation of 7.6 Lakh jobs. MSME Cluster Development Programme has led to the completion of 29 projects since its inception, Rs 135.45 Crore has been released by Government. Total of 85 clusters, benefitting the local artisans have been approved under "SFURTI (Scheme of Fund for Regeneration of Traditional Industries)". Till date 2.7 Lakh enterprises from NER have registered themselves on Udyam Portal giving employment to 23 Lakh people.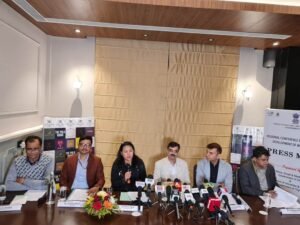 Given the impact of MSMEs on our economy, it is imperative that focused efforts is given to promote entrepreneurship amongst the youth and create a conducive ecosystem where they play an integral role in development of Indian economy to realize the 5 trillion USD economy.
Nurturing the MSME sector is important for the economic well-being of the nation. MoMSME is consistently working to empower MSMEs for sustainable growth and to become compatible in the global value chain. This conference will help MSMEs of Tripura and other North Eastern States  to expand their horizons by incorporating new ideas as they become aware of the various interventions given by the Government.
Source : https://www.pib.gov.in/PressReleasePage.aspx?PRID=1889619
Related Posts